Promotions announced for Vicky Ryan and Jennifer Brinkworth following the company's reorganisation.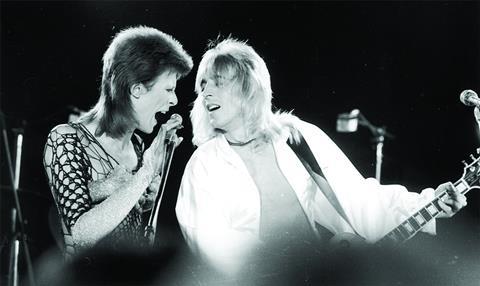 Content Media Corporation has appointed Tom Bairstow to its sales team as vice president of sales and distribution.
The announcement comes alongside other management promotions following the October unification of Content's film, television and digital distribution, sales and servicing operations, which replaced its separate film and television distribution teams.
Based in London, Bairstow will manage the company's film and television sales across all platforms to French-speaking Europe and Africa, Japan, Asia, Israel and the Middle East. He will report to Jonathan Ford, Content's EVP sales and distribution.
With more than 15 years' experience in distribution, Bairstow previously worked as executive director of distribution Nordics and Benelux at Sony Pictures Television. Prior to this position, he served as sales manager and later sales director at Sony.
Jamie Carmichael, president of film at Content, said: "The demand for high quality, internationally-relevant content is stronger than ever across all platforms and Tom's wealth of expertise aaand strong client relationships in the global market will be invaluable as we continue to deliver our diverse, award-winning content to clients around the world."
Following Content's recent reorganisation, Vicky Ryan has been promoted to executive vice president of commercial affairs, and Jennifer Brinkworth to executive vice president of marketing and communications. Both roles now encompass the company's film, television and digital sales and will report to Greg Phillips, president of distribution.
"I'm very pleased to welcome Tom to the Content team and congratulate Vicky and Jennifer on these key promotions. Our sales and servicing teams are now very well-positioned to work seamlessly across film, television and digital distribution, ensuring we continue to maximize the efficiency and success of our titles on the global stage," added Phillips.
Content recently acquired worldwide sales rights to music documentary Beside Bowie: The Mick Ronson Story [pictured] and represented sales for buddy-comedy An Actor Prepares starring Jeremy Irons at AFM.