The company has struck a deal with CNN Films to handle international sales ahead of the world premiere of Greg Barker's documentary on Saturday.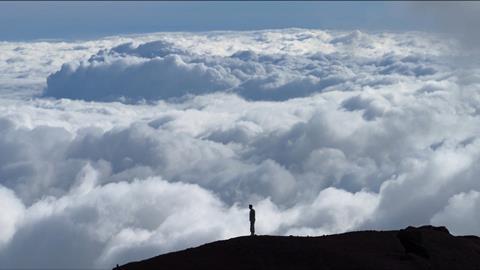 CNN Films and Passion Pictures produced Legion Of Brothers, about the small deployment of Special Forces troops sent to Afghanistan immediately after the September 11 attacks to thwart the Taliban and al-Qaeda.
CNN retains US broadcast, theatrical and streaming rights.
Content will take the film to the EFM in Berlin next month where president of film Jamie Carmichael and executive vice-president of sales and distribution Jonathan Ford will introduce to international buyers.
Passion's John Battsek produced Legion Of Brothers with Barker, Peter Bergen and Tresha Mabile, while Amy Entelis and Vinnie Malhotra served as executive producers.
Barker directed Sundance 2013 selection Manhunt.
"We were immediately struck by the emotional power of Greg's film," said Carmichael. "We know that there's a tremendous level of interest in all things 'special forces' and this film delivers all of the insider military info you could hope for – but what is surprising is the level of emotion these extraordinary men show.

"Clearly they have given much in service of their country and we need to recognise that this service comes at great cost. The production and CNN need to be congratulated for this important work, and for bringing this story to the fore – we're very proud to be working on this project with them."
"Content Media Corporation, with its impressive theatrical, television, and digital distribution capabilities, is in a strong position to maximise the international footprint of Greg's important film," said Entelis, executive vice-president for talent and content acquisitions at CNN Worldwide.
"At a time of need for understanding the experiences and lessons of this story, we feel confident that CNN Films and Passion Pictures has found an able partner to ensure the widest global audience for Legion Of Brothers."
CNN vice-president of business affairs Stacey Wolf brokered the deal with Content vice-president of business affairs Libby D'Arcy.
Content's international sales slate includes the comedy An Actor Prepares starring Jeremy Irons and Jack Huston; documentary Besides Bowie: The Mick Ronson Story directed by Jon Brewer; and renamed Maria Callas biopic Callas & Onassis starring Noomi Rapace.