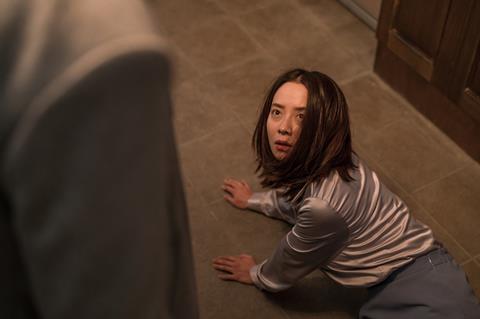 South Korean sales company Contents Panda has sold mystery thriller Intruder to 26 countries, including Russia, CIS and the Baltics (Provzglyad), and provided an update on its release of Peninsula, Yeon Sang-ho's follow-up to zombie action thriller hit Train To Busan.
Directed by Sohn Won-pyung and starring Song Ji-hyo and Kim Moo-yul, Intruder follows a man who goes under hypnosis to find his wife's killer and instead encounters his long-lost sister who returns after 25 years.
The film also sold to Taiwan (Movie Cloud), Singapore, Malaysia and Hong Kong (Clover Films), Indonesia (Falcon Pictures), Vietnam (Lotte Entertainment Vietnam) and Thailand, Laos and Cambodia (M Pictures).
"Intruder is an exciting thriller that comes after a hiatus of good content for starved Asian audiences. We are glad to be on board and will ready it for our markets when the cinemas are back in business," said Lim Teck, managing director, Clover Films.
"We started talking with buyers around EFM and the beginning of the Covid-19 pandemic, and closed deals recently through emails," said Danny Lee, director of International Business at Contents Panda, speaking to Screendaily. "Several distributors, including those in Taiwan, Vietnam and Singapore, are looking at theatrical releases as the Covid-19 situation settles."
Meanwhile, Intruder opened in South Korean cinemas yesterday (June 4) with social distancing measures, taking in 49,578 admissions, which make it number one at the box office. So far, it has taken $356,000, according to the Korean Film Council (KOFIC).
"It's a very positive sign how well Intruder did on its first day. The score can't compare to before the pandemic but it shows box office could be coming back," said Lee.
Peninsula update
Meanwhile, investor/distributor NEW and its international business arm Contents Panda recently announced they are moving forward with the July release of Peninsula in Korea. (The director declines to call the film a sequel to Train To Busan but describes it as taking place "in the same universe").
The Cannes film festival earlier this week announced Peninsula as one of its selections in 'The Faithful' section of is virtual 'Official Selection 2020' label. The film had already pre-sold to a raft of territories including North America (Well Go USA), France (ARP SAS), Hong Kong (Edko), Taiwan (Movie Cloud) and the UK (Studio Canal) and was originally planned as a summer tentpole.
"It looks like plenty of countries will be opening their cinemas starting in July and August. Train To Busan was very lucrative for many, so almost all our buyers for Peninsula are thinking of theatrical releases. The Asians in particular are thinking of releasing around the same time as the July release in Korea. We'll have a more concrete idea of the exact date in mid-June," said Lee.
In 2016, Contents Panda coordinated with overseas distributors on the release of Train To Busan, which clocked up a total of $140m in worldwide box office according to NEW and Contents Panda.
On the decision to move forward with the summer release, Lee said: "I think we just have to adapt to the era of Covid-19. We can't simply wait for the coronavirus to go away – we have to take precautions and keep to social distancing measures and go on with our lives and businesses.
"Intruder is doing well, and it looks like [CJ Entertainment's] Deliver Us From Evil will have a July release, as well as Tenet, although there's still talk about that. So with Peninsula in the mix, we could have the market go back to a certain level of normality. If we prepare well, maybe it won't be perfect, but we can provide good worldwide content with Peninsula. We're encouraging our overseas partners to aim for similarly-timed theatrical releases as much as possible."