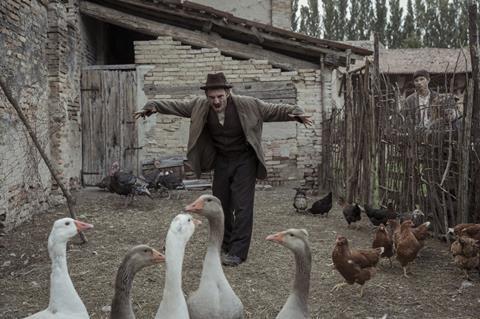 The spread of coronavirus in northern Italy is beginning to take its toll on the country's cinema chains.
Italian box office takings this weekend were down 44% compared to the previous week and down 30% compared to the same period in 2019.
Several releases due out next weekend have also been postponed; Si vive una volta sola from comedy star Carlo Verdone (Vision Distribution); Berlinale competition title Hidden Away by Giorgio Diritti (01 Distribution); Bart Freundlich's After The Wedding (Lucky Red); Cambio tutto (Medusa) and Lupin III (Anime Factory). None of the distributors have set new release dates for these titles so far.
In addition, press activities in Milan for Disney's Onward have been cancelled although the junket in Rome is still taking place today. The film was scheduled to be released on March 5, but it is also expected to be postponed.
On Sunday the Italian government announced that "extraordinary measures" would come into force in five regions in the north of Italy (Liguria, Emilia Romagna, Lombardia, Friuli Venezia Giulia and Piemonte) to slow the spread of the virus, with schools, universities, museums and cinemas shutting down. At present it is not known how many cinemas in the affected regions have had to close.
In response to the measures, ANICA (the association of distributors and producers), said: "The cinema industry is collaborating with authorities to prevent all sorts of problems related to coronavirus. Exhibitors are following the restrictive measures for the regions where they've been issued. In all the other regions business goes on as usual. There will be economic consequences but we must all contribute to put into effect the necessary provisions so to exit this critical situation as fast as possible".
Mario Lorini, president of ANEC, the national association of exhibitors, called for calm. "There is no need of inflate this story more than it already is," he told Screen. "We're talking with regions and exhibitors and a decision will be taken hopefully today. We need to remember that cinemas are places where sick people tend not to go, they are not necessarily dangerous. In all the other regions business goes on as usual."