EXCLUSIVE: Actress Geetanjali Kulkarni, who was last seen in the multiple award-winning drama Court, has joined Mukti Krishan's feature debut Sandhya, one of the 19 projects chosen for the Film Bazaar's Co-Production Market this year.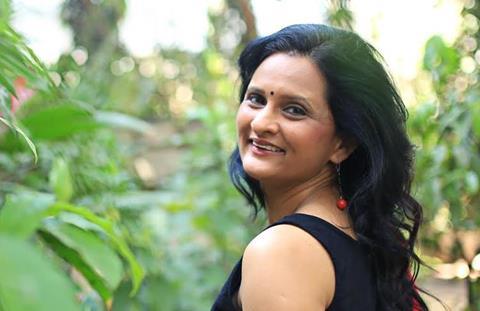 Kulkarni, an award-winning theatre actress, plays the titular role of Sandhya, a plain-looking, 36-year-old zoo attendant desperately searching for a spouse. Through driving lessons, she meets and falls for a theatre owner who works with B-films, but their promising relationship is cut short by a series of misunderstanding.
Playing opposite Kulkarni is multiple award-winning actor Sachin Khedekar, who is best known for his role in Shyam Benegal's National Award-winning film Netaji Subhas Chandra Bose: The Forgotten Hero and in TV series Sailaab.
"Sandhya is touching without being sentimental, moving without being manipulative," says Krishan of her story dedicated to the lives, fears and aspirations of the working class as she feels Indian cinema has very few accurate portrayals of them.
She was inspired to write the story when she took her little cousin to the zoo two years ago and felt intrigued by the mundane yet exciting job of the female security guard at the tiger moat. Production is expected to start in June 2016 in her hometown Pune. It will be in multiple languages, including Marathi, Hindi and English.
Ravi Kambhoj's Sydney-based 7Seas Films is producing alongside Joe S. Khera's Shooting Fish Entertainment from Canada. Both of them are here at Film Bazaar seeking the final funding for the project.