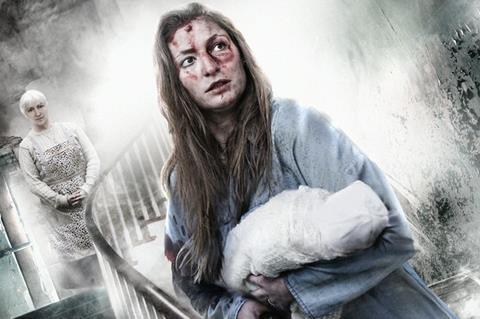 Covert Media has come on board at EFM to handle worldwide sales on British filmmaker Scott Vickers' horror thriller Matriarch.
The film, which wrapped last year, shot over 12 days in late 2016 in a farm owned by executive producer Alan Cuthbert in Balfron near Glasgow. Vickers' partner at New Light Films, Steven Little, produces.
Vickers cut his teeth in acting, screenwriting and short film directing and wrote the screenplay about a pregnant woman and her husband who are taken in by a farmer and his wife after their car crashes in the remote Scottish countryside.
Once inside, they realise their hosts' daughter is in fact abducted and made headlines when she went missing years earlier. Things begin to heat up when the farmer and his wife tell the couple they want to take the woman's baby once the child is born.
Newcomers Charlie Blackwood, Julie Hannan and Briony Monroe star alongside Vickers and Cuthbert.
Vickers is in Berlin with Covert and next plans to complete his script on Catalyst, which is a post-apocalyptic thriller.