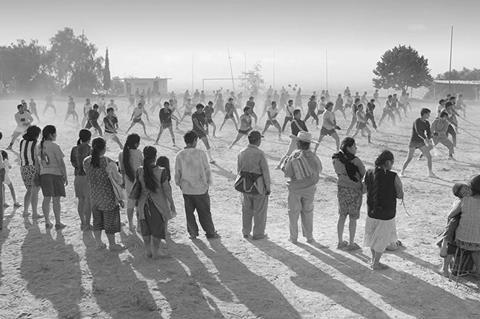 CPH PIX's 10th edition will open with Lars von Trier in the house to present The House That Jack Built and will close with Alfonso Cuaron's Roma: it will mark the Netflix project's only planned theatrical screening in Denmark.
The 10th edition of the festival runs Sept 27 to Oct 10, presenting 191 features including 19 new Danish films. The BUSTER schools and family programme will show 44 of those features, such as I Kill Giants and The Breadwinner.
Festival hits set to screen include Cold War, Shoplifters, Capernaum, Touch Me Not, Mandy, In Fabric and The Man Who Killed Don Quixote.
Leos Carax will present a masterclass hosted by Christoffer Boe.
The nominees for the New Talent Grand PIX are:
Antoine Russbach (Swit) with Those Who Work
Damiano D'Innocenzo & Fabio D'Innocenzo (It) with Boys Cry
Eva Trobisch (Ger) with All Good
Isabella Eklöf (Swe) with Holiday
Jeremiah Zagar (US) with We the Animals
Lukas Dhont (Bel) with Girl
Marysia Nikitiuk (Ukr) with When the Trees Fall
Rasmus Kloster Bro (Den) with Cutterhead
Tuva Novotny (Swe) with Blind Spot
Zsófia Szilágyi (Hun) with One Day
The nominees for the PIX Audience Award are:
Loveling, Gustavo Pizzi (Bra)
Diamantino, Gabriel Abrantes & Daniel Schmidt (Port)
An Elephant Sitting Still, Bo Hu (Chi)
El Angel, Luis Ortega (Arg)
Ray & Liz, Richard Billingham (UK)
Genesis, Philippe Lesage (Can)
Sibel, Guillaume Giovanetti & Cagla Zencirci (Tur)
Keep Going, Joachim Lafosse (Bel)
The Kindergarten Teacher, Sara Colangelo (US)
Wherever You Are, Angius Bonifacio (It)
The Politiken Talent prize nominees are a strong crop of Danish debut features:
Lifeboat, dir Josefine Kirkeskov
Neon Heart, dir Laurits Flensted-Jensen
Cutterhead, dir Rasmus Kloster Bro
Christian IV, dir Kasper Kalle
Brakland, dir Martin Skovbjerg Jensen
Holiday, dir Isabella Eklöf