Endemol Shine UK CEO to head board of industry body.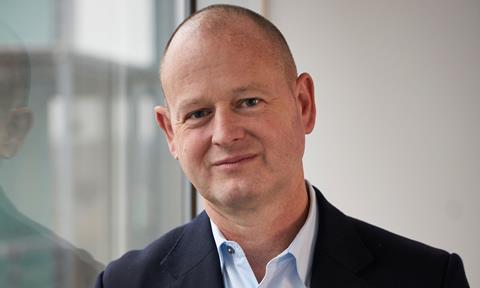 Creative Skillset, the UK creative industries' skills body, has appointed Richard Johnston (pictured) as its new chair.
Johnston is CEO of Endemol Shine UK, the company behind Big Brother and Black Mirror and one of the country's largest independent content producers.
He replaces interim chair Dinah Caine, who has been filling the position for the past eighteen months after stepping up from the role of chief executive. Caine will remain on the board.
Johnston previously became a Creative Skillset board member in April 2016.
He said: "I'm delighted to be taking up this role at such an important time for the Creative Industries. They generate huge value for the economy and lead the world in creative excellence. The UK film, TV and related sectors are thriving but the need for a highly skilled workforce across the full breadth of the industry has never been more crucial."
Creative Skillset CEO Seetha Kumar added: "Richard's industry knowledge, experience and leadership will be incredibly valuable as Creative Skillset moves into its next phase. I look forward to working with him and maintaining a strong relationship that will future-proof our growth."
Creative Skillset's board members are:
Richard Johnston, CEO, Endemol Shine UK and chair, Creative Skillset
M. T. Rainey, deputy chair, Channel 4 and vice chair, Creative Skillset
David Abraham, chief executive, Channel 4
Dinah Caine
Ivan Dunleavy, chief executive, Pinewood
Louise Grainger, Equity representing Federation of Entertainment Unions
Alex Hope, managing director, Double Negative
Sam Jukes-Adams, executive coach and senior TV production consultant
Bella Lambourne, HR and operations director, Endemol Shine UK
Mark Linsey, director, BBC Studios
Stephanie Mills, group financial controller, Channel 4 (ex-officio chair F&A)
Ian Livingstone, non-executive chairman, Sumo Digital
Stephen Page, CEO, Faber and Faber
Iain Smith, Applecross Productions
John Woodward, managing director, Arts Alliance