Industry charity known for its Royal Film Performance to host TV premiere.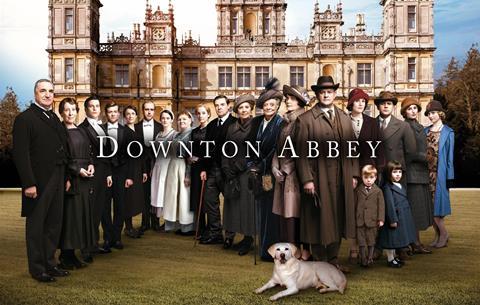 The Cinema and Television Benevolent Fund (CTBF), the leading charity for people working behind the scenes in the UK film, cinema and commercial television industries, has announced it will host a premiere screening of the series five opener of ITV drama Downton Abbey.
The event, in association with ITV, Carnival and Telegraph Bespoke (part of Telegraph Media Group), will take place at London's Empire Leicester Square on Sept 17 - four days before its broadcast on ITV - and will be attended by the show's cast and creators.
Already confirmed to walk the red carpet and participate in the pre-screening Q&A are series creator Julian Fellowes, executive producer Gareth Neame and cast members including Jim Carter (Mr. Carson).
Richard Wilson, CEO of the CTBF, said: "This partnership strengthens our ties with the television industry, in which many of our beneficiaries work. Our choice of venue, the iconic Empire Leicester Square, further highlights the charity's strong links in cinema and film."
Series five of the multi-award winning period drama will see the return of the Crawley family as the roaring twenties continue apace and the decade's transformations bring change both upstairs and down.
Already announced to join the cast for the new series are Richard E. Grant and Anna Chancellor.