EXCLUSIVE: Sales company Films Distribution has also closed deals for Sweden, Norway and Finland, Denmark, and Japan.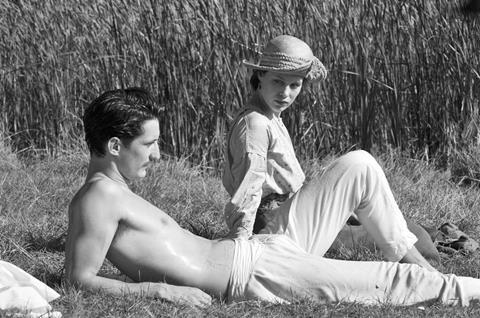 François Ozon's Frantz, playing at Toronto International Film Festival (Sept 8-18), has continued to impress buyers and is now virtually sold out worldwide.
Partner and co-founder Nicolas Brigaud-Robert of Paris-based Films Distribution has reported brisk business on the post-first world war melodrama led by a UK deal with Curzon Artificial Eye. The film has also gone to Edge for Sweden, Norway and Finland, Camera Film for Denmark, and Longride for Japan.
The acclaimed black-and-white film earned Paula Beer the Marcello Mastroianni Award for Best Young Actress at the Venice Film Festival's prize ceremony on Saturday (Sept 10). She plays a young German mourning the loss of her fiancé in combat who strikes up a friendship with a mysterious Frenchman (Pierre Niney) claiming to be her lost love's friend.
As previously reported, Music Box holds US rights to Frantz and Films Distribution cut deals in Benelux (September), Argentina (Distribution Company), Greece (Feelgood), Italy (Academy Two), Portugal (Leopardo), former-Yugoslavia (MCF Megacom), Turkey (Bir Films), Brazil (California), Colombia (Cine Colombia) and South Korea (Challan).