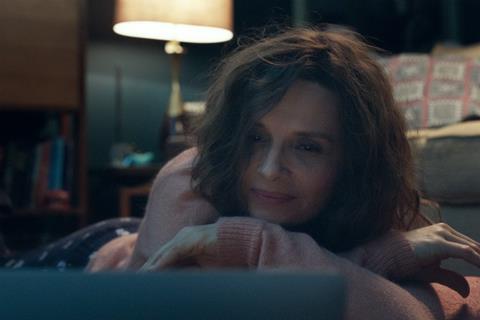 UK distributor Curzon has brought forward the release date of Safy Nebbou's Who You Think I Am, as part of changes to its upcoming slate in response to the coronavirus pandemic shutdown.
The film will now launch exclusively on the company's Curzon Home Cinema platform on April 10 in the UK.
It had previously been dated for May 8, both on Curzon Home Cinema and in UK cinemas through Curzon/Artificial Eye.
However, all UK cinemas have been closed since March 20 under order from the government, as part of the effort to reduce the spread of Covid-19.
Written and directed by French actor and filmmaker Nebbou, the film stars Juliette Binoche as a 50-year-old woman who creates a fake profile on social media to become a beautiful 24-year-old. This leads to an online relationship with her friend, bringing reality into focus.
The film debuted as a Special Gala at Berlinale 2019, before playing festivals including Vilnius, Jeonju and Shanghai last year.
Also moving date on Curzon's slate are Oliver Hermanus' Moffie, which will debut on April 24; Corneliu Porumboiu's Cannes 2019 Competition title The Whistlers on May 8; and Grimur Hakonarson's The County on May 22.
All titles will launch exclusively on Curzon Home Cinema if UK cinemas are still closed by that point.