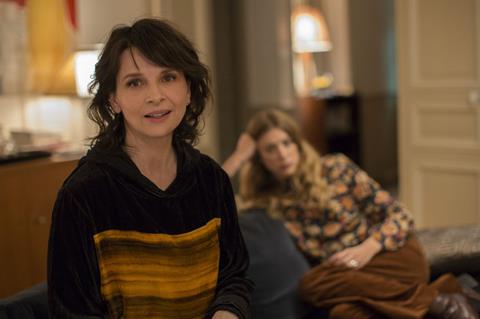 UK distributor Curzon Artificial Eye has acquired rights to two new titles following their UK premieres at the recent BFI London Film Festival.
They have picked up Olivier Assayas' Non-Fiction starring Juliette Binoche and Guillaume Canet, following a deal negotiated with Sebastien Beffa and Frédérique Rouault at sales agent Playtime.
The film explores the relationship to truth in art and love through the pairings of publisher Alain (Canet) and his wife Selena (Binoche), and the web of affairs and alliances in which they become entangled with author Léonard (Vincent Macaigne) and his girlfriend Valérie (Nora Hamzawi), a political aide.
Curzon has also struck a deal for Catherine Corsini's An Impossible Love starring Virginie Efira, after a deal with Camille Neel at Le Pacte.
Corsini's adaptation of Christine Angot's 2015 novel of the same name chronicles the love between a mother and her daughter from 1958 to the present day, which is endangered by an unsteady and manipulative father. Niels Schneider and Jehnny Beth of rock band Savages also star. Curzon has set a January 4 2019 UK release date.