Curzon Home Cinema will stream the European Film Awards for the next three years after striking an agreement with the European event.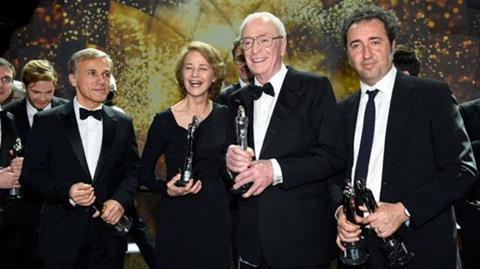 Building on the partnership inaugurated last year, viewers in the UK and Ireland will again be able to live stream the ceremony through Curzon's online platform.
Last year's European Film Awards, the 29th edition, saw Toni Erdmann take home five prizes.
The 2017 European Film Awards will take place in Berlin on December 9.
Philip Mordecai, director of digital ventures, Curzon said: "Bringing an international cultural event to UK audiences is what we're all about at Curzon and we're delighted to continue working with the European Film Academy.
"The Peoples Choice Award sits perfectly within our brand ethos, giving the audience the power to decide which film deserves their vote - our members are passionate about world cinema and we're sure they'll be voting in droves!"
"We are happy to continue our partnership including the exclusive live webcast of the European Film Awards ceremony on Curzon Home Cinema on 9 December," says Jürgen Biesinger, executive producer of the European Film Awards, adding:
"Curzon is the ideal partner, having released a significant number of EFA nominated and winning films in the UK and Ireland."