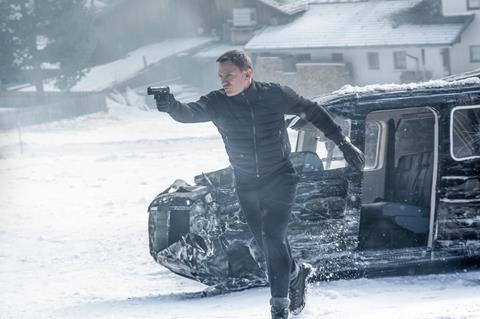 Daniel Craig has told reporters in New York that he will return for his fifth tour as 007 in Bond 25.
The British star confirmed the news to Associated Press at an Opportunity Network charity auction where his own 2014 Aston Martin went under the hammer.
However he remained cagey about the reported involvement of Danny Boyle as director, telling the reporter, "We'll see, we'll see."
It would appear Craig has made his peace with starring in another entry in the blockbuster spy franchise after a notorious interview with Time Out in October 2015 shortly before the release of Spectre.
When asked on that occasion if he could imagine starring in another Bond film, the actor replied, "'Now? I'd rather break this glass and slash my wrists. No, not at the moment. Not at all. That's fine. I'm over it at the moment. We're done. All I want to do is move on."
When pressed to elaborate on whether or not he would move on, Craig added: "I haven't given it any thought. For at least a year or two, I just don't want to think about it. I don't know what the next step is. I've no idea. Not because I'm trying to be cagey. Who the fuck knows? At the moment, we've done it. I'm not in discussion with anybody about anything. If I did another Bond movie, it would only be for the money."
Craig has starred as James Bond in Casino Royale, Quantum Of Solace, Skyfall, and Spectre. The films have been lucrative and often critically acclaimed.
MGM and Eon Productions hold rights to the James Bond franchise, which is currently without a distributor after Sony Pictures distributed the last four films and its contract expired after Spectre. A new distributor has not yet been announced.