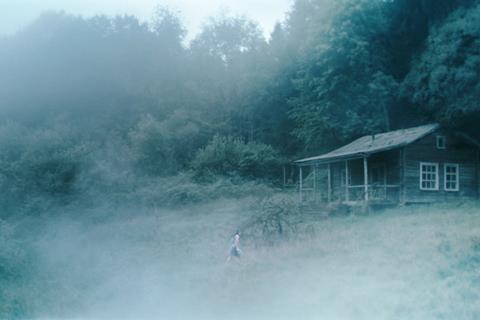 Nine women have alleged a culture of sexual harassment and bullying of female employees at Danish production company Zentropa, which was founded by Lars von Trier and Peter Aalbæk Jensen in 1992.
Many of the allegations, reported by Danish newspaper Politiken, were made against founder and former CEO Jensen. He retired as Zentropa CEO in 2016 but shares 25% ownership of the company with von Trier.
The story reports that "sexual harassment have long been part of the work environment for many employees" at the company's Copenhagen-based HQ, with Jensen "one of the main figures perpetuating the system of degradation".
Meta Louise Foldager Sørensen, who worked as a producer for Zentropa on Lars von Trier's Antichrist and Melancholia, said: "I think that everyone who has been employed by Zentropa has been exposed to… both sexually charged acts and bullying or 'teasing'. All of this was an ingrained part of the culture."
Journalist Anna Mette Lundtofte, who worked at Zentropa for three years, said: "I saw women being degraded. According to the Zentropa propaganda, I would be part of an 'alternative work culture', but in reality, I encountered an old-fashioned, patriarchal power structure."
In the report, former employees claim that Peter Aalbæk Jensen "would grope their breasts time and again" and "arranged sexually degrading acts on stage at the company Christmas party in front of guests from the film industry."
Jensen told Politiken that the events "probably happened", but added: "I have no interest in submission and degradation. I'm interested in testing boundaries, especially where the red line is."
He added: "There have been plenty of times when I've been over the top or gone too far. And I stand by that fully. But the question is whether you are an adored leader or not. And I am an adored leader."
Zentropa response
Current CEO Anders Kjærhauge told Screen that Zentropa will make changes to their workplace culture.
He said: "We will initiate a process with our employees in order to prepare a more clear vision in regards to what is "a good working place". Zentropa has always been an act of balance between art and business, between rules and chaos, between women and men, between challenging boundaries and respecting boundaries, and so forth. The various discussions and writings in Denmark has made it clear to us that we need to make a "service check" on our act of balance.
He added: "I have no comments to the allegations. These are personal experiences and I am sad that this is how they feel, but this is not the Zentropa I know. Peter [Aalbæk Jensen] is one of our producers and he will of cause work within the limits of the future guidelines we will prepare in the coming weeks."
Zentropa is known for the Dogme95-manifesto and projects such as Dogville, Dancer In The Dark and the Oscar-nominated After The Wedding.
Other Zentropa productions include The Hunt (Thomas Vinterberg), Klown (Mikkel Nørgaard), and Lars von Trier's Nymphomaniac, Melancholia and Antichrist. It has also produced female-centred adult films such as Pink Prison and All About Anna.