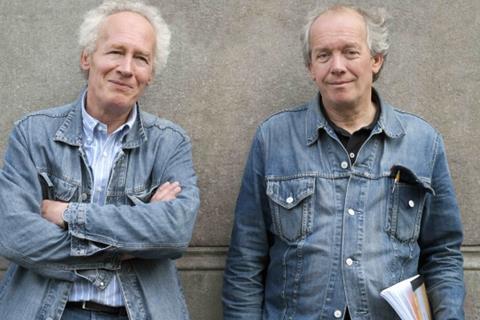 France's Lumière Institute will fete Belgian directorial duo Jean-Pierre and Luc Dardenne with its prestigious Lumière Award at the 12th edition of its annual cinema heritage festival, running October 10-18 this year.
Both directors are expected to attend the festival, which takes place at the institute's headquarters in Lyon, constructed on the sites of the factory and home of cinema pioneers Auguste and Louis Lumière.
The pair immortalised the factory on the big screen in their 1895 short film Workers Leaving the Lumière Factory.
"For us, two directing brothers, this award embodies a special emotion. It connects us to the original brotherhood of cinema, with the two brothers, who filmed, for the first time, the bodies, the faces of men and women, workers leaving their workshops," the directors said in a joint statement.
"More than a century later, we film bodies, faces, which are the descendants of those shot by the Lumière brothers, and, each time, we try to film them as if it were the first time. It will be wonderful to receive this award in the context of the festival, which creates a dialogue, like nowhere else, between world heritage cinema and audiences of today.
The festival will screen a selection of their films which include the Palme d'Or winning titles Rosetta and The Child as well as The Kid With A Bicycle and more recently Young Ahmed.
"It is an immense joy to give this Lumière Award to the Dardenne brothers; it is also self-evident in the era we are experiencing," said Lumière Institute president Bertrand Tavernier.
"With passion, with a consistency that recalls Orwell, a tremendous empathy for the lame, eschewing all dictates of fashion or box office sales, the films of Jean-Pierre and Luc Dardenne explore the lives of those who suffer, as victims of crises, of globalisation, prisoners of religious intolerance."
Institute Lumière director Thierry Frémaux created the Lumière Award in 2009 to celebrate cinema personalities whose work has played a pivotal role in the history of film. Past recipients comprise Francis Ford Coppola, Jane Fonda, Wong Kar-wai, Catherine Deneuve, Martin Scorsese, Pedro Almodóvar, Quentin Tarantino, Ken Loach, Gérard Depardieu, Milos Forman and Clint Eastwood.