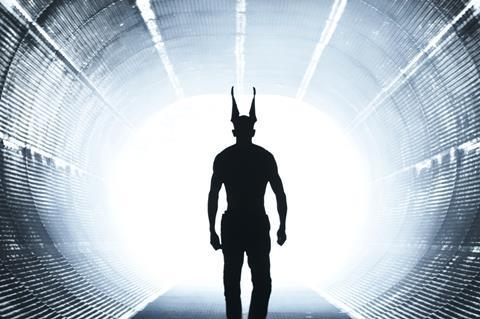 Dark Star Pictures has announced a worldwide acquisition of the horror anthology Midnight Peepshow that closed in the final days of the Cannes market.
The film centres on a peepshow that offers bespoke experiences tailored to customers' deepest desires, fears, and sins.
When the peepshow finds a businessman with a unique connection to an extreme fantasy website on the dark web, he is made to pay a high price for dabbling in the dark side of his desires.
Airell Anthony Hayles, Andy Edwards, Jake West and Ludovica Musumeci each directed a segment of Midnight Peepshow, which premiered at Fright Fest in London last year before playing at Brussels International Fantastic Film Festival.
Zach Galliagan, Richard Cotton, Sarah Diamond, Jamiee Bacon, and Chiara D'Anna lead the cast.
Dark Star Pictures plans a limited North American release for early 2024 followed by VOD/digital and physical media rollout. The company will also represent the film for international sales.
"Midnight Peepshow is an exciting film that plays on human desire," said Dark Star president Michael Repsch. "Not only does it toy with the idea of voyeurism but takes that concept to the absolute extreme and is sure to shock the system."
Repsch brokered the deal with producer Vinod Malgewar and writer-director Haylees on behalf of the filmmakers.