The $28.5m TV series is being developed by Sky Germany with other partners.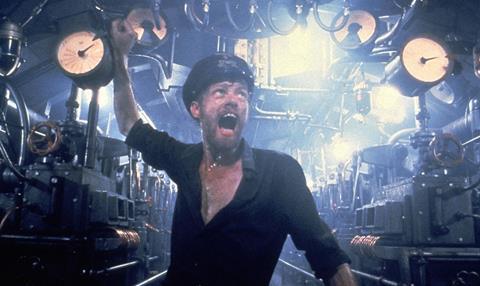 The forthcoming sequel to Wolfgang Petersen's classic submarine drama Das Boot has found its director.
Andreas Prochaska (The Dark Valley) has boarded the project, which will be an eight x 60' television series and is scheduled to begin production in mid-2017.
The $28.5m production is being made by Bavaria Fernsehproduktion, Sky Germany and Sonar Entertainment.
Set in the immediate aftermath of the original Das Boot (and the novel on which it was based), the series will expand on the concept of the original, depicting not just the German U-boat perspective but also encompassing the experiences of the French Resistance and Allied forces on land and at sea.
The programme will be first broadcast in 2018 in Sky territories Germany, Austria, Italy, UK and Ireland.
Lead writers are Tony Saint (The Interceptor) and Johannes W. Betz (The Tunnel).
Oliver Vogel and Moritz Polter are executive producing for Bavaria Film. Marcus Ammon and Frank Jastfelder will oversee for Sky.
Andreas Prochaska commented: "Das Boot is a milestone in the history of anti-war films; it represents authenticity, suspense, drama, emotion and action. The series takes this one step further; it combines the claustrophobic atmosphere on the submarine with a strand set in the orbit of the resistance thus creating strong female characters. This allows me, as the director, to transcribe this heritage into the modern art of serial story telling."
Moritz Polter and Oliver Vogel, executive producers of Bavaria Fernsehproduktion GmbH added: "Andreas Prochaska impresses with his visually breathtaking, authentic and at the same time modern narrative style. We are extraordinarily pleased to have a director in Andreas Prochaska, who shares our vision of the sequel of Das Boot."