The executive will serve as Chief Investment Officer of the new private equity and venture capital arm launched by Broad Green Pictures.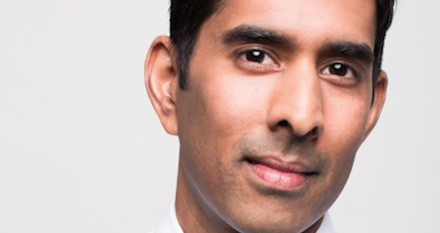 Saxena will be lead the company's investment business focused on media, technology and entertainment assets that are complementary to Broad Green Pictures' core creative and distribution operations.
Since the start of the year Broad Green has acquired a 45% stake in David Garrett's London-based Mister Smith Entertainment and invested in Tugg.
"The landscape on the creative and distribution fronts is evolving so rapidly, whether it's storytelling in virtual reality or the way audiences discover and consume content, and our ability to invest early in tomorrow's leading technologies will be an incredible advantage for the studio over the years," said Broad Green Pictures CEO Gabriel Hammond and Chief Creative Officer Daniel Hammond.
"Dave has been a trusted colleague for many years and we couldn't be more excited to be launching our new investment platform alongside him."
"Smart, strategic partnerships and investments are key to the long-term success of Broad Green Pictures' creative efforts," said Saxena. "I look forward to developing opportunities that will advance the studio and contribute to the long-term vitality of the industry, its content creators and its audiences."
Prior to joining the company, Saxena was managing director at Tudor, Pickering, Holt & Co. where he advised clients on significant transactions including the $5bn sale of Cleco Corporation to an investor group led by Macquarie Infrastructure and Real Assets, as well as the $1bn sale of New Mexico Gas to TECO Energy Corp.
He previously held positions at Berenson & Company and worked in the mergers & acquisitions group at UBS.