Death of the music, film and fashion icon confirmed by his son.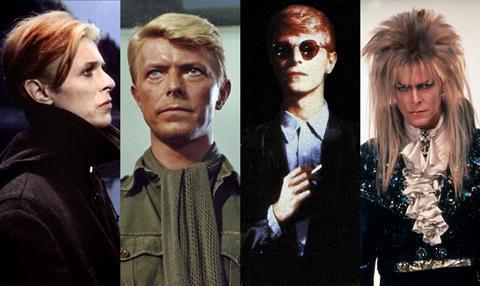 Musician, style icon and actor David Bowie has died aged 69, his son has confirmed.
The artist's official Facebook account said: "January 10 2016 - David Bowie died peacefully today surrounded by his family after a courageous 18 month battle with cancer. While many of you will share in this loss, we ask that you respect the family's privacy during their time of grief."
The announcement was immediately followed by a wave of claims that it was a hoax, with fans unable to believe it was true.
But his son, the film director Duncan Jones (who took his father's original surname), tweeted: "Very sorry and sad to say it's true. I'll be offline for a while. Love to all."
The singer had long been rumoured to be in ill-health but continued to release albums, including his latest Blackstar which came out on his birthday last Friday.
Born in Brixton, London, in 1947, his breakthrough as a musician came in 1972 with album The Rise and Fall of Ziggy Stardust and the Spiders From Mars and his hits over the years included Space Oddity, The Man Who Sold the World, Let's Dance, Life On Mars? and Heroes.
But he also made memorable film appearances, first as the lead in Nicolas Roeg's 1976 sci-fi The Man Who Fell To Earth before taking roles in fantasy horror The Hunger (1983), Merry Christmas Mr. Lawrence (1983) and Labyrinth (1986).
He also made enigmatic cameo appearances in features such as David Lynch's Twin Peaks: Fire Walk With Me (1992) and comedy Zoolander (2001)
His music featured in more than 450 titles across film and TV, most recently in Ridley Scott's Golden Globe-winner, The Martian.
He received a Golden Globe nomination in 1983 for Best Original Song with Theme From Cat People, shared with Giorgio Moroder, and was nominated for a BAFTA TV award in 1994 for Best Original Television Music for The Buddha of Suburbia.