Harry Potter and Gravity producer David Heyman has expressed his disappointment at the lack of diversity on UK film sets.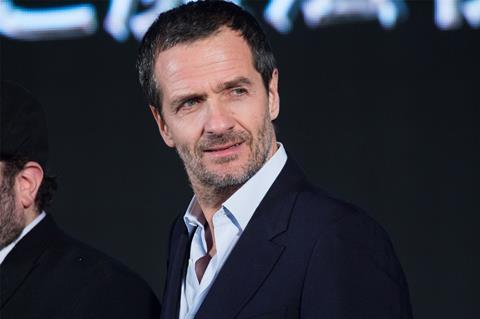 "You go to any film set and it's shocking, disappointing and depressing to look at the make-up of the vast majority of crews. The lack of diversity - ethnicity, economic, gender, social - is marked," said Heyman.
The Heyday Films founder was speaking at an event to celebrate the launch of the London Screen Academy, a new school for 16-18-year-olds that will open in Islington, North London, next year. The school has been founded to address a skills shortage across the film industry, driven by a production boom in the UK that generated an estimated £7.9bn for the UK economy in 2016.
"There's an immediate need," continued Heyman. "We're hoping that the school will allow people to realise that there's a vast number of careers in this industry besides being in front of the camera – that there are huge opportunities and its accessible."
Heyman is a co-founder of the school with fellow producers Tim Bevan and Eric Fellner from Working Title, Barbara Broccoli and Michael G. Wilson from EON Productions, and Lisa Bryer.
Bevan also emphasised the pressing need to add greater diversity to film crews. The school's launch took place in North London cinema Screen on the Green, the venue that had hosted the first paying audience for Bevan's feature debut, My Beautiful Laundrette, in 1985. "That film had the most diverse crew of any film I've worked on, still, and that's 30 years ago," he said.
Bevan suggested that the skills shortage is only going to get worse. "If you are in a production department on a medium budget film, you're probably not getting an A-team at the moment because they're all working on big movies. When you hear that Netflix is now opening in London properly, and you have Amazon, Apple etc – if they're starting to churn the level they're proposing to churn, a glimmering skills shortage is going to become a howling skills shortage."
Addressing this shortage through initiatives such as the London Screen Academy, from the grassroots level, is a way to simultaneously address the diversity issue. "There's a general need already [for skilled workers] but we need to fill that need with a diverse group," said Heyman.
To achieve this, the producers plan a marketing push in key London boroughs.
Eric Fellner explained they would be visiting schools across London. "We're going to stress to young people and parents that the opportunity is there. It's free, and we're offering it. People think you have to have money to get into this career, you don't now. If we can get that message out there - that if you apply it doesn't matter where you're from, that you have the same chance as anybody else – it will be a self-fulfilling prophecy. This school is for everybody."
The institution is being government-funded through the Department for Education, and part of the agreement between the founders and the government means that enrolment will be equal for every applicant, and as such no quotas are being put in place.
However, the founders are confident the student intake will be representative of the London population. "We have to go into the right boroughs, make sure we go to the right schools, and talk to the right kids," added Bevan.