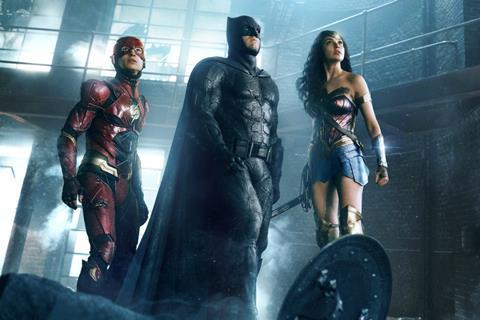 Walter Hamada has been named president of DC-based film production at Warner Bros. Pictures. Toby Emmerich, president and chief content officer of Warner Bros. Pictures Group, to whom Hamada will report, made the announcement.
As president, Hamada will focus on Warner Bros. Pictures' slate of upcoming films based on characters licenced from DC Comics, as well as titles based on other characters and stories also licenced from DC.
Hamada will draw resources from across Warner Bros. Pictures and New Line Cinema and work closely with Geoff Johns, president and chief creative officer of DC Entertainment.
Hamada most recently served as executive vice-president of production at New Line Cinema, part of the Warner Bros. Pictures Group.
"Walter is creative, resourceful, and committed to excellence, and will bring those qualities to his oversight of our superhero films," Emmerich said.
"He's a terrific production executive and served as an executive producer on two of the summer's most popular films, New Line's IT and Annabelle: Creation. I'm confident Walter and Geoff, working with our filmmaking partners, will deliver films that will resonate with both broad global audiences as well as DC fanboys and fangirls. Walter's a great addition to the Warner Bros. Pictures team, and I look forward to working with him in his new post."
Prior to this promotion, Hamada spent a decade at New Line, having joined the company in 2007 as senior vice-president of production. His credits at New Line Cinema include Friday the 13th, The Final Destination, A Nightmare On Elm Street, Final Destination 5, The Conjuring and The Conjuring 2, Annabelle, The Gallows and Lights Out.
Before New Line, Hamada spent four years as a partner at the management and production firm H2F Entertainment and has held executive positions at MBST Entertainment and TriStar Pictures.