Benoit Deléphine and Gustave Kervern's social media drama Delete History has landed in joint-second place on Screen's Berlin 2020 Competition jury grid, while both My Little Sister and Siberia struggled.
Delete History pulled in a 2.7 average from our seven critics, including fours (excellent) from Segnocinema's Paolo Bertolin and The Morning Star's Rita Di Santo, but also a one (poor) from Die Zeit's Katja Nicodemus.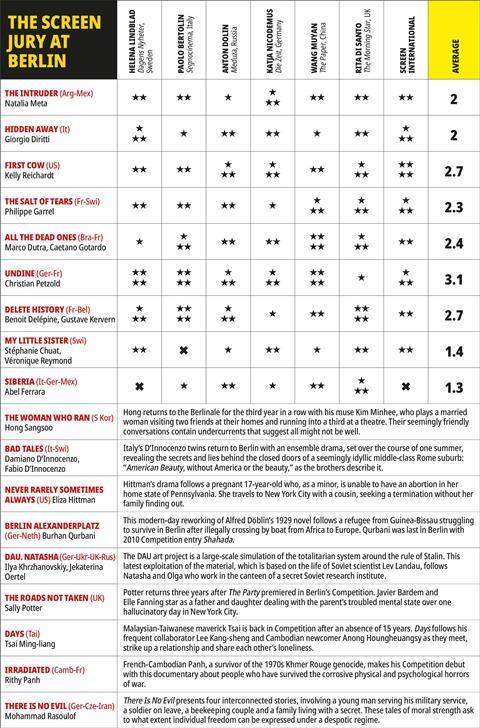 It follows three neighbours who team with a hacker to tap into the servers of their social media accounts and alter personally inconvenient data.
Stéphanie Chuat and Véronique Reymond's My Little Sister struggled, with no score higher than a two (average), and one zero (bad) from Bertolin, for a 1.4 average – the second lowest so far.
It concerns a Berlin playwright who follows her husband to Switzerland where he manages a private school. She then returns to be with her twin brother when he develops leukaemia.
Abel Ferrara's Siberia fared even worse, with one three (good) from Di Santo only slightly offsetting two zeros from Dagens Nyheter's Helena Lindblad and Screen's own critic.
Willem Dafoe stars as a man who searches for serenity in a remote wintry cabin, but does not find it and so attempts to journey back to his old world.
The Woman Who Ran, the third Berlinale title in three years from South Korea's Hong Sangsoo; and Bad Tales from brother Damiano and Fabio D'Innocenzo, are next up on the grid.