Producers of the last film to feature Hollywood icon Dennis Hopper are turning to Kickstarter to complete the film.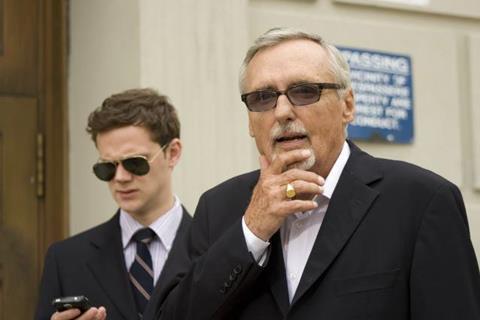 Filming on comedy The Last Film Festival came to a halt four years ago when Easy Rider star Hopper died from cancer aged 74.
The production is now looking to raise $90,000 to complete post-production and assist distribution on the feature, in which Hopper stars as a big-shot Hollywood producer whose recent flop is accepted in just one film festival – the disastrously executed O'Hi Film Festival.
The cast also includes Jacqueline Bisset, Joseph Cross, JoBeth Williams, Katrina Bowden, Chris Kattan, Leelee Sobieski, and Donnell Rawlings.
The picture was written specifically for Hopper by director Linda Yellen and her writing partner Michael Leeds, who pitched the idea to the star after meeting at Sundance. Yellen produces with Bob Jorissen.
Director-producer Yellen said: "May 2015 will mark the fifth anniversary of Hopper's death, and we wanted to release the movie to coincide with this.
"We are reaching out to film fans over Kickstarter as other investment offers have come with a number of unwelcome demands, including cutting certain scenes, altering the film's score, and even changing Dennis Hopper's voice."