EXCLUSIVE: Line-up includes Australian thriller The Suicide Theory and US crime film Criticsized.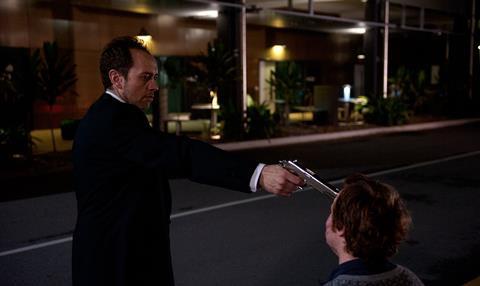 Genre specialist Devilworks has revealed its slate for the forthcoming American Film Market (Nov 2-9).
The line-up includes Australian thriller The Suicide Theory, which the company is repping for international sales following its release on Netflix US.
Directed by Dru Brown, the film follows a man who, after failing to commit suicide, pays a hitman to kill him. When that endeavour fails, the man learns that he is cursed with immortality. Steve Mouzakis (who recently completed filming 20th Century Fox's Prison Break: Sequel) stars in the lead role.
Also on the company's slate is US crime thriller Criticsized, which marks the feature debut of director Carl T. Evans. Starring Willie C. Carpenter (Men In Black), Kerr Smith (My Bloody Valentine) and Callum Blue (Colombiana), the film follows an LA detective hunting down a serial killer who live streams his crimes online.
Devilworks president Samantha Richardson commented: ''Both are ambitious and impressive titles & we're delighted to be bringing them to the international marketplace''
The company's slate also includes Israeli Sci-FI OMG I'm A Robot, which recently premiered at Sitges, and British action thriller Monochrome, starring James Cosmo.