Genre specialist sales agent Devilworks has inked key North America deals on two of the titles on its slate, supernatural horror The Axiom and psychological thriller Restraint.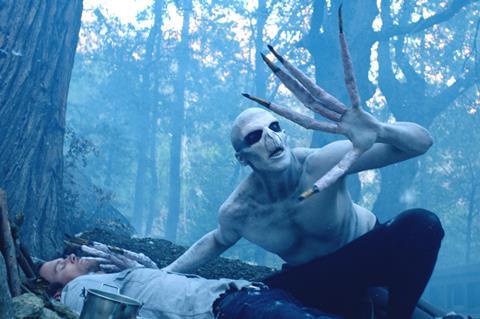 On The Axiom, Vertical Entertainment has taken rights for North America. Directed and written by Nicholas Wood, the film tells the story of a young woman who travels into a forest with her friends in search for her missing sister; they soon discover a terrifying multi-dimensional world full of monsters.
Cast include William Kircher and Nicole Dambro. Max Landwirth produced, Alex Gans co-produced and edited the film. Phoenix Down Films executive produced.
The film recently screened at Sitges film festival in Spain following screenings at Bifan in Korea and Hard-Line in Germany. It also picked up the award for Best Horror Science Fiction film at Feratum film festival in Mexico.
Elsewhere, Breaking Glass Pictures has struck a deal with Devilworks for North America rights to Restraint. Directed and written by Adam Cushman, the film stars Dana Ashbrook in the tale of a mentally unstable young woman who, having submerged her violent impulses for years, moves in with her new husband and his daughter. When she becomes unexpectedly pregnant, her demons emerge and as she loses control, the family is threatened by her sudden plunge into darkness.
Caitlyn Folley and Isabella Celaya also star. Cushman also produced alongside Jake Borowski and Julia Taft. Executive producers were Amelia Yokel, and C.V Herst. The deal with Breaking Glass was negotiated by Galen Christy of High Octane Pictures on behalf of Devilworks.