US star of Annie Hall to present new film And So It Goes at the festival.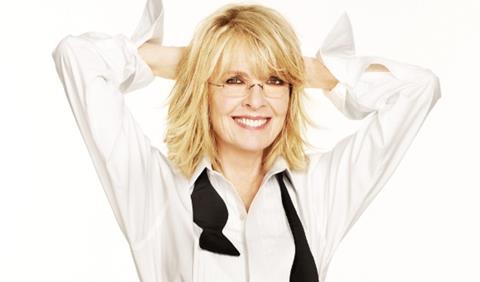 US actress Diane Keaton is to receive the Golden Icon Award at this year's Zurich Film Festival (Sept 25 – Oct 5).
The Oscar-winning star of Annie Hall, Manhattan and The Godfather trilogy will also present her latest film, And So It Goes, at the festival. The romantic comedy, directed by Rob Reiner and co-starring Michael Douglas, has been selected to screen in the Gala Premieres section of the ZFF, which announced several other titles last week.
The award will be presented to Keaton at the Cinema Corso on Oct 1.
Keaton has starred in more than 60 features and won the Best Actress Oscar in 1978 for her role in Woody Allen's Annie Hall. She has since received three further Academy Award nominations for leading roles in Reds (1981), Marvin's Room (1996) and Something's Gotta Give (2003), winning a Golden Globe for the latter.
The Los Angeles-born actress (whose nickname is Annie and original surname is Hall) recently completed filming drama Ruth & Alex, in which she co-stars with Morgan Freeman and Carrie Preston, and provides her voice the upcoming Finding Nemo sequel, Finding Dory.