New additions join John Legend in the lead; first episode to debut at Tribeca Film Festival.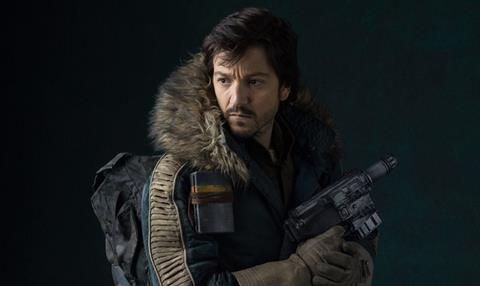 VR company Baobab Studios has announced that Diego Luna and Constance Wu are voicing characters in the series Rainbow Crow.
A launch date for the series has not been announced, although the first episode debuts at the Tribeca Film Festival on Friday and will screen multiple times after that.
Rainbow Crow is a Native America story that hails from the Lenape tribe about a crow, who journeys far from home to bring light back to the world.
Luna will voice Moth, while Wu will lend her talents to Skunk – Rainbow Crow's companions who help him along his journey to save the forest. John Legend voices the lead and serves as executive producer.
Baobab co-founder and chief creative officer Eric Darnell (Madagascar and Antz) directs the series.
Kiowa-Caddo tribal elder Randy Edmonds, an 83-year-old lifelong crusader for Native American rights and founder of the National Urban Indian Council, serves as narrator.
"We are thrilled that Diego Luna and Constance Wu feel that Rainbow Crow is an important story to tell and have come on-board," Baobab Studios CEO and co-founder Maureen Fan, said.

"Rainbow Crow is a tale about sacrifice, diversity, and self-acceptance, so we are proud to have an incredibly distinctive cast of talented storytellers who share our values. We can't wait for audiences to experience what these wonderful actors have created. "
Edmonds, who left Oklahoma in 1954 for Southern California as part of the Indian Relocation Act, said the VR project was "like nothing I've ever experienced in my many years."
Luna co-starred in Rogue One: A Star Wars Story and is set to star in the upcoming Scarface remake. Wu is known for the hit television series Fresh Off the Boat and will next be seen in the upcoming film Crazy Rich Asians.