Iran could become a major market for the US studios, surpassing even the UAE, if sanctions are lifted as planned under a long-negotiated nuclear deal between the country and major world powers, according to 20th Century Fox executive vice president, EMEA, Paul Higginson.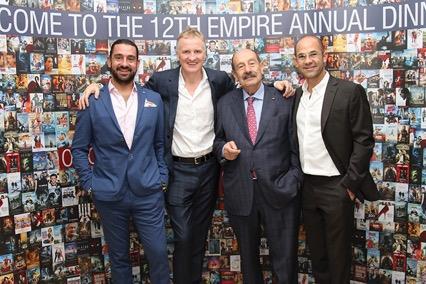 "Let's see what actually happens and the timeline but as far as I'm concerned Iran is a very important potential market of 80 million people.As soon as we're able to engage with the market, we will," Higginson told Screen.
"Will they let us in? That's for them to decide what they want to do. We're available. We want to be involved in that market and we want to communicate. Communication improves understanding and we want to do business there. I think it would be important for the development of film, both inside and outside of Iran, if we were engaged there. I don't see any downside."
Following a landmark framework deal this summer between Iran and the six world powers including Russia and the US, long-standing sanctions against Iran could be lifted as early as January.
The studio executive was speaking on the fringes of pan-Arab distributor Empire International's annual DIFF dinner on Thursday evening (Dec 10), a key date for all the region's distributors and exhibitors.
One of the region's oldest cinema companies, Beirut and Dubai-based Empire International has been the official distributor for Fox in the region for 41 years and also has long-standing contracts with Sony. "Empire do a fabulous job for us and they're at the vanguard both in terms of marketing and exploring what can be done to push a film," said Higginson.
Empire CEO Mario G. Haddad noted that the relationship with Fox actually goes back as far as 1953 when the studio signed an exclusive deal with the company's cinemas in Lebanon in return for its investment in CinemaScope projectors.
"The first film we released for Fox was The Robe starring Jean Simmons and Victor Mature," said Haddad.
Some 60 years later, the company has enjoyed a stellar year for Fox titles including Melissa McCarthy-starrer Spy, The Martian, Kingsman: The Secret Service and The Maze Runner and is currently gearing for the release of awards contender Joy.