Egypt's Zawya Cinema is expanding outside Cairo to other Egyptian cities as it taps into the country's small but growing audience for arthouse films.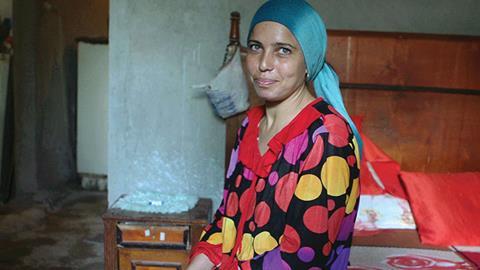 In addition to the cinema it operates in downtown Cairo, the company is collaborating with cinemas in the cities of Alexandria, Tanta and Menya to host weekly screenings of Arab and European independent films.
Owned by Misr International Films, Zawya also operates a distribution arm, Zawya Distribution, which focuses on independent Egyptian films. In November, the company released Nadine Salib's award-winning documentary Mother Of The Unborn [pictured], which screened in Cairo and Alexandria, and Ahmed Nour's Waves, which played for six weeks in the seaport city of Suez where the film is set.
Zawya Distribution also released Egyptian omnibus film The Mice Room, which premiered at DIFF in 2013, in Cairo and Alexandria earlier this year. It also distributes its titles across TV, VOD and in-flight platforms.
"We've found there's an enthusiastic audience for independent cinema in Egypt, and not just in Cairo," said Zawya Distribution director Youssef El Shazli. "We've able to expand to other cities because there's a genuine demand among audiences to see different types of films."
Zawya also hosts the annual Panorama of European Film with backing from the European Union and other partners. The latest edition (Nov 25- Dec 5) screened films such as Mustang, Rams, 45 Years and The Lobster, along with a retrospective of Balkan cinema.
El Shazli and Zawya Distribution head of sales Ahmed Sobky are currently finalising their release slate for 2016 and expect to announce a handful of acquisitions in the coming months.