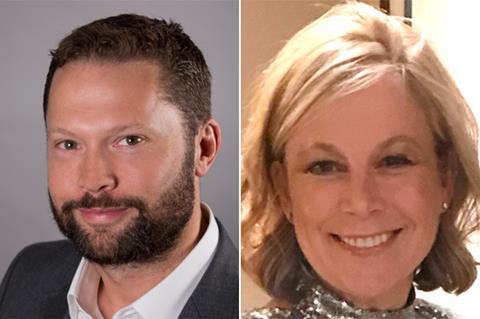 The Digital Entertainment Group International (DEGI), the not-for-profit industry association that represents the home entertainment sector in Europe, has appointed Joe Braman and Ruth Sharp as the new co-chairs of its board of directors.
Braman is VP, international account management at NBCUniversal and Ruth Sharp is VP and head of digital distribution at Warner Media UK and Ireland. The duo replace former co-chairs, Chris Duffy and Nicola Pearcey.
Former Lionsgate UK president Pearcey, who steps down after 10 years in the post, will move to a senior independent director role on the board.
The board also includes director Amy Jo Smith and chief executive officer Liz Bales.
DEGI members include Lionsgate, Google, Warner Home Video, Universal and Paramount.
London-based DEGI is supported by sister organisation The British Association for Screen Entertainment (BASE).