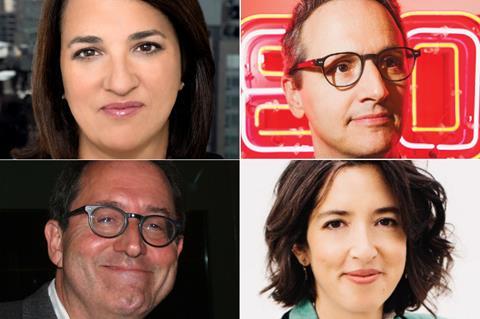 All the US buyers who typically look to acquire films in Official Selection are out in force at Cannes this year, despite a slimmed-down US presence overall due to a confluence of pandemic travel concerns, July Fourth holiday, and the recent virtual market.
IFC president Arianna Bocco, who has Benedetta, Bergman Island and Paris 13th District in Competition, is attending, as are Tom Quinn and a small entourage from Neon, who have Memoria and Titane in Competition and The Year Of The Everlasting Storm in Special Screenings.
Michael Barker from Sony Classics is flying to the Croisette, and attendees include Andrew Karpen and Kent Sanderson for Bleecker Street, John Von Thaden for Magnolia Pictures, and Cohen Media Group, a keen buyer of French cinema.
Acquisitions executives from the streaming platforms are also expected to attend, albeit in smaller numbers this year.
While most of the major sales agents are staying away, happy to settle into the summer after what participants report was a busy virtual market that is expected to deliver a steady flow of sales in the weeks to come, The Exchange and Participant are selling on the ground alongside a smattering of other Marché sellers from the US like Visit Films and Myriad Pictures.
Eager to promote the return of the festival, an enthusiastic coterie of executives will be in town supporting Official Selection premieres.
Focus Features chairman Peter Kujawski is flying in with vice chairman Jason Cassidy and president of production and acquisitions Kiska Higgs. They will be cheering on Sean Baker's Competition selection Red Rocket, which they acquired for most of the world outside North America, France and Australia, as well as Tom McCarthy's Out Of Competition selection Stillwater starring Matt Damon and Abigail Breslin, and Justin Chon's Un Certain Regard selection Blue Bayou, on which Focus is worldwide rights-holder.
FilmNation founder Glen Basner, who scored a big worldwide deal with MGM for Zoe Kravitz's upcoming Pussy Island at the virtual market, handled sales on Red Rocket. "I'm very happy to return to Cannes to support the premiere of Sean Baker's Red Rocket in Competition and to celebrate cinema the way only Cannes can do," he said.
AGC Studios founder Stuart Ford said he was excited to be on the Croisette. "Cannes is my Super Bowl, my Wimbledon and my Champions League rolled into one. There's no AGC team on the ground for this one but it was personally important for me to be here in person and help bring the festival back with a bang."
MGM will not be on the Croisette for Sean Penn's Flag Day, which the studio recently acquired for North America. French distributor Le Pacte will be taking the lead for the film's presentation.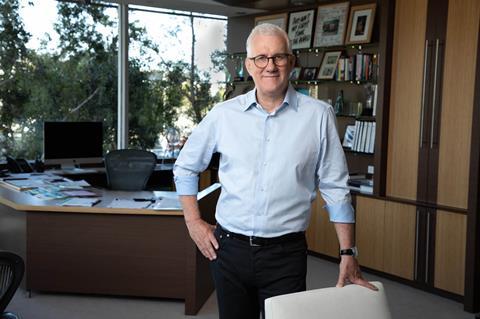 Newly anointed Searchlight Pictures presidents Matthew Greenfield and David Greenbaum are in attendance for the premiere of Wes Anderson's Competition selection The French Dispatch, while Participant CEO David Linde and recently promoted EVP of marketing Laura Kim are supporting Cinema For The Climate entry Invisible Demons. Rob Williams will be leading sales efforts on the ground alongside mk2 Films. Participant also has Stillwater and American Utopia in the festival.
The Hollywood agencies have given staff a few extra days off around the July Fourth holiday, and will generally keep a low profile in Cannes besides individual agent duties for participating talent. The finance, sales and packaging teams are largely staying away as they continue the work started during the virtual market.
From the festivals, TIFF executive director and co-head Joana Vicente is flying in for meetings. Sundance will send one person, and there are no delegations expected from Telluride or AFI Fest.
Despite no official American Pavilion presence this year, the institution is bringing in 70 students initially scheduled to attend in 2020.
UK attendees
The UK also has a very slimmed-down physical industry presence, with all of the UK Film Centre's free activities having moved online. From the BFI, festivals director Tricia Tuttle and Film Fund editor-at-large Lizzie Francke will be on the Croisette; as will BBC Film director Rose Garnett, and Film4 director Daniel Battsek, and head of creative Ollie Madden.
UK sales representatives in town with films in the festival including Protagonist trio Janina Vilsmaier, Anne-Lise Fernandez and Mounia Wissinger; Rocket Science director Thorsten Schumacher, COO Levi Woodward and head of sales Claire Taylor; and a full team from Film Constellation, led by founder Fabien Westerhoff.