Competition films include Alice Lowe's Prevenge and John Carney's Sing Street.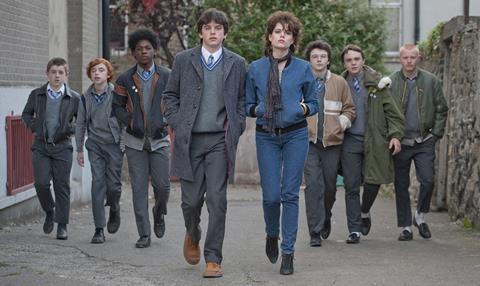 The programme and jury for this year's Dinard British Film Festival (Sept 28 – Oct 2) – the annual celebration of British cinema hosted on the French coast – has been revealed.
Presiding over the 2016 jury will be Oscar-winning French writer and director Claude Lelouch (A Man And A Woman), who will be joined by actor James d'Arcy (Master And Commander), actress and scriptwriter Victoria Bedos (La Famille Bélier), actress Julie Ferrier (Heartbreaker), distributor and producer Eric Lagesse (Beijing Bicycle), actor and director Jalil Lespert (Human Resources), actress Anne Parillaud (La Femme Nikita), producer Colin Vaines (Coriolanus), actor Phil Davis (Notes On A Scandal), and actress Florence Thomassin (Mesrine).
Among the festival's industry events will be a round table discussion titled Brexit… What next? Following a screening of documentary Versus, The Life And Films Of Ken Loach, proceedings will be led by regular Ken Loach producer Rebecca O'Brien and will focus on the future of British cinema in the post-Brexit era.
This year's competition line-up will feature six films vying for the festival's top prize, the Golden Hitchock: Alice Lowe's Prevenge, John Carney's Sing Street, Philip John's Moon Dogs, David Blair's Away, Simon Aboud's This Beautiful Fantastic and Harry Michell's Chubby Funny.
Opening the event will be a screening of Gillies Mackinnon's Whisky Galore, which closed this year's Edinburgh International Film Festival. Playing as a gala will be Hugh Hudson's Finding Altamira, which stars Clément Sibony, Rupert Everett and Antonia Banderas. Both directors will be accompanying their respective films.
Two special screenings will be hosted at Dinard this year: Sharon Maguire's Bridge Jones's Baby, which has proven a hit at the UK box office, and Ken Loach's Palme d'Or-winning social drama I, Daniel Blake.
Further films in the programme include Rachel Tunnard's Adult Life Skills, John Jencks' Roger Allam and Stephen Fry-starring the Hippopotamus (with Allam in attendance), John Michael McDonagh's War On Everyone and Simon West's Dominic Cooper-starring Stratton.
Elsewhere, the festival will fete two recognised names of British cinema: actors Kate Dickie and Gary Lewis. Game Of Thrones and The Witch actor Dickie will have three of her most known films screened, including Couple In A Hole, which won the top prize at last year's Dinard. Lewis's films to be shown include Nicolas Winding Refn's Valhalla Rising and Jon S Baird's Filth.
Dinard's artistic director Hussam Hindi told Screen that they had received more than 100 film submissions this year, but that the programming team had not had much difficulty finalising the selection due to the "quality this year being higher than last year".
"Brexit will make our festival even more of a place to be," Hindi added. "It's amazing to find that a lot of these films talk about young people and their fear of tomorrow. British cinema can make you laugh and cry at the same time, this year's selection will prove that again."