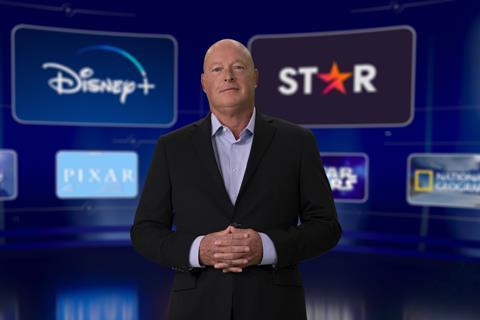 The Walt Disney Company has called for the controversial 'Don't Say Gay' legislation in Florida to be repealed after it was enacted into law by governor Ron DeSantis and expressed support for LGBTQ+ employees and the community at large.
"Florida's HB 1557, also known as the 'Don't Say Gay' bill, should never have passed and should never have been signed into law," the company said in a statement issued on Monday (March 28). "Our goal as a company is for this law to be repealed by the legislature or struck down in the courts, and we remain committed to supporting the national and state organizations working to achieve that.
"We are dedicated to standing up for the rights and safety of LGBTQ+ members of the Disney family, as well as the LGBTQ+ community in Florida and across the country."
The statement comes after a bumpy ride for Disney over its initially slow response when Floridan lawmakers approved the bill and pushed it on to the desk of DeSantis. CEO Bob Chapek apologised on March 10 and said Disney would pause political donations in the state and also requested a meeting with the governor.
However that did not stop LGBTQ Disney staff and supporters staging a walkout at the company's Burbank headquarters north of Hollywood last week in which they demanded stronger action including a halt on investment in Florida and a pause on relocating staffers to Florida.
The law effectively bans discussion of sexual orientation and gender identity among lower grade public school students in Florida. Disney is a major employer in the state through its Disney World theme park