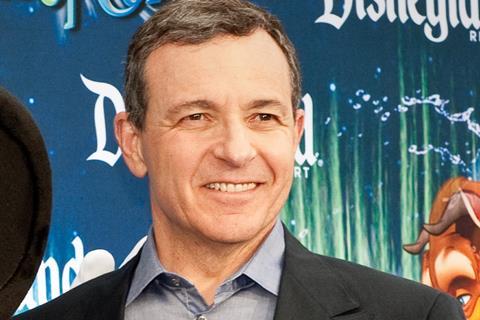 Disney CEO Bob Iger has suggested the media titan will withdraw production activities from the US state of Georgia should a controversial abortion bill pass into law.
Iger's comments mean two Hollywood giants have now spoken out on the matter after Netflix chief content officer Ted Sarandos said earlier this week the streamer would fight the bill and reconsider its production activities in the state were it to be enacted.
Speaking exclusively to Reuters in California on Wednesday (29) ahead of Friday's official launch of Disneyland's Star Wars Land: Galaxy's Edge theme park attraction, Iger said it would be "very difficult" to continue filming in the state if the law comes into effect on January 1, 2020.
"I rather doubt we will," Iger said. "I think many people who work for us will not want to work there, and we will have to heed their wishes in that regard. Right now we are watching it very carefully.
Disney-owned Marvel Studios has shot tentpoles in Georgia such as Black Panther and Guardians Of The Galaxy Vol.2.
Earlier this month Georgia governor Brian Kemp agreed to a bill that would outlaw abortions as soon as a foetal heartbeat is detected. If enacted in 2020, the law would impose one of the most severe limits on abortion in the US. Foetal heartbeats are often detected after six weeks of pregnancy.
A spokesperson for the Motion Picture Association Of America said, "Film and television production in Georgia supports more than 92,000 jobs and brings significant economic benefits to communities and families. It is important to remember that similar legislation has been attempted in other states, and has either been enjoined by the courts or is currently being challenged. The outcome in Georgia will also be determined through the legal process. We will continue to monitor developments."