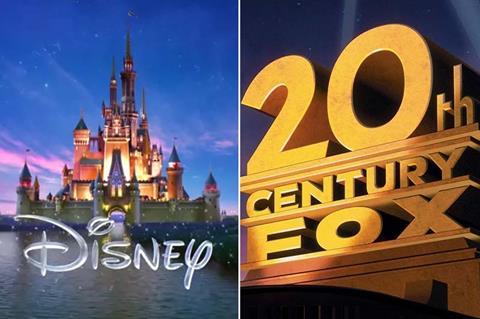 Pete Docter's cinematic quest into the essence of humanity continues apace with news that Disney will release Pixar's Soul on June 19, 2020.
Docter, Pixar's chief creative officer, directed the 2015 Pixar hit Inside Out, which explored human emotions, and now takes another dive into the building blocks of identity with what will be Pixar's second 2020 original release after Onward on March 6.
Disney sources described Soul as follows: "Ever wonder where your passion, your dreams and your interests come from? What is it that makes you… YOU? In 2020, Pixar Animation Studios takes you on a journey from the streets of New York City to the cosmic realms to discover the answers to life's most important questions." Dana Murray will produce Soul.
Pixar's next release is Toy Story 4 this week and insiders have forecast a global opening weekend of at least $240m.
Disney also announced on Wednesday (19) that the next Kingsman film in the Fox franchise will be called The King's Man and is set to open on February 14, 2020.
The Kingsman franchise is clearly one Fox's new owners Disney wants to keep alive, and the first two instlaments have grossed more than $824m worldwide.
Besides Toy Story 4, Disney's remaining 2019 release pipeline includes: Stuber (Fox) on July 12; The Lion King on July 19; The Art Of Racing In The Rain (Fox) on August 9; Ready Or Not (Fox Searchlight) on August 23; Ad Astra (Fox) on September 20; The Woman In The Window (Fox) on October 4; Jojo Rabbit (Fox Searchlight) on October 18; Ford v Ferrari (Fox) on November 15; Frozen 2 on November 22; Star Wars: The Rise Of Skywalker on December 20; and Spies In Disguise (Fox) on December 25.