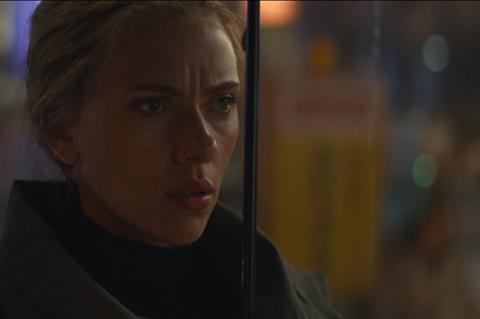 As the coronavirus pandemic plays havoc with release schedules, Disney has moved Mulan to late July and Black Widow to early November, and will launch Searchlight Pictures' The French Dispatch in October.
Kenneth Branagh's family adventure Artemis Fowl, originally set for release on May 29, will go to Disney+ on a date to be announced. Newcomer Ferdia Shaw stars in the title role alongside Lara McDonnell, Josh Gad, Colin Farrell and Judi Dench.
Mulan's new July 24 date pushes Dwayne Johnson action adventure Jungle Cruise to July 30, 2021, while Black Widow's November 6 berth means Marvel Studios stablemate Eternals directed by Chloe Zhao has been moved to February 12, 2021.
Searchlight Pictures' The French Dispatch has moved from July 24 to October 16 this year, a prime awards season slot that could see Wes Anderson's latest film debut at an autumn festival should they go ahead as planned. It is understood all dates are subject to change amid the ongoing crisis.
Disney announced a significant number of calendar changes on Friday (April 3). Untitled Indiana Jones has moved from July 9, 2021, to July 29, 2022; Marvel Studios' Shang-Chi moves to May 7, 2021; Doctor Strange 2 moves to November 5, 2021; and Thor: Love And Thunder is now dated February 18, 2022.
Black Panther 2 stays on May 8, 2022, and Captain Marvel 2 (previously Untitled Marvel dated for July 29, 2022) is now set for July 8, 2022.
Ryan Reynolds action comedy Free Guy from 20th Century Pictures moves from July 3 to December 11 this year, while current December releases West Side Story (December 18) and The Last Duel (December 25) remain unchanged.
Searchlight Pictures' The Personal History Of David Copperfield and Antlers, and 20th Century Pictures' Woman In The Window and The New Mutants remain undated. Disney executives expect to announce new dates soon.
Animation Bob's Burgers (20th Century Pictures) moves from July 17 to April 9, 2021. The following have been removed from the schedule: Untitled Marvel (original date February 18, 2022); Untitled Disney Live Action (July 8, 2022); Untitled 20th Century (April 9, 2021); and Untitled Disney Live Action (July 30, 2021).
Separately, Universal Pictures has moved MGM and Monkeypaw Productions' Candyman, in association with Bron Creative, from June 12 to September 25 this year. Praise This, previously set for release on September 25, is now unset and will be redated at a later time.