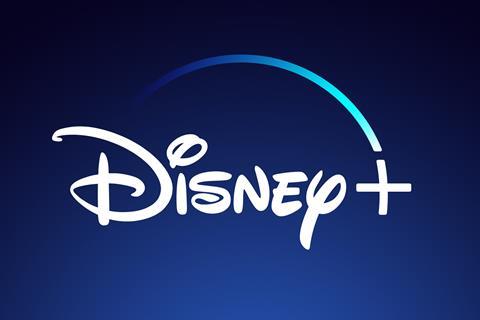 The fast-growing Disney+ streaming service has passed another milestone, reaching 100m global paid subscribers 16 months after its launch.
Just before the service's US launch in November 2019, Disney said it expected to get between 60m and 90m subscribers around the world by the end of the company's fiscal 2024, but that target has been achieved much sooner than expected. The service has since rolled out across Canada, Australia, New Zealand, Europe, Latin America, and, most recently, Singapore.
Announcing the new subscriber tally at the Walt Disney Company's annual meeting of shareholders, chief executive officer Bob Chapek said: "The enormous success of Disney+…has inspired us to be even more ambitious, and to significantly increase our investment in the development of high-quality content. In fact, we set a target of 100-plus new titles per year, and this includes Disney Animation, Disney Live Action, Marvel, Star Wars, and National Geographic. Our direct-to-consumer business is the company's top priority, and our robust pipeline of content will continue to fuel its growth."
Mentioning last week's release in theatres and on Disney+ of animated feature Raya And The Last Dragon, Chapek also touched on the issue of windowing. "We believe it's important to put the consumer in charge," Chapek said, "and let them decide when and how they want to enjoy our films, particularly as we navigate our way through the pandemic."
Chapek also revealed that Disney plans to re-open its Disneyland theme park in California in "late April." California officials recently announced that the state would allow theme parks in counties meeting certain Covid-19 requirements to re-open – at 20% capacity and only to in-state visitors – from April 1.