EXCLUSIVE: Documentary from Golden Lion winner to premiere in competition at the Berlinale.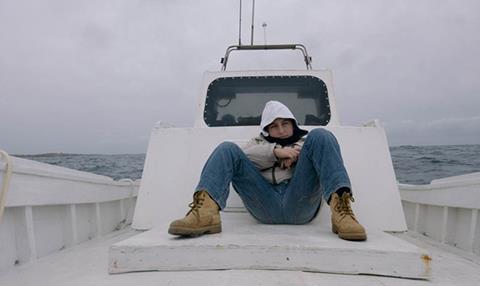 Doc & Film International has acquired international rights to Gianfranco Rosi's documentary Fire At Sea (Fuocoammare) capturing life on the Italian island of Lampedusa, a frontline in the European migrant crisis.
The feature will premiere in the Berlinale's main feature competition, much of which was announced today [Jan 11].
Situated some 200km off Italy's southern coast, Lampedusa has hit world headlines in recent years as the first port of call for hundreds of thousands of African and Middle Eastern migrants hoping to make a new life in Europe.
Rosi spent months living on the Mediterranean island, capturing its history, culture and the current everyday reality of its 6,000-strong local population as hundreds of migrants land on its shores on a weekly basis.
The resulting documentary focuses on 12-year-old Samuele, a local boy who loves to hunt with his slingshot and spend time on land even though he hails from a culture steeped in the sea.
"We've followed and supported Gianfranco's work from early on so I'm really pleased to be representing him again on this film, " said Doc & Film chief Daniela Elstner.
Italian-American Rosi's last feature documentary Sacra GRA, capturing life along a major ring road encircling the Italian capital of Rome, won the Golden Lion at the Venice Film Festival in 2013.
Paris-based Doc & Film also handled that film which sold to multiple territories worldwide and grossed more than $1m in Italy.
His new film is co-produced by Italy's 21 Uno Film, Stemal Entertainment, Rai Cinema and Istituto Luce as well as Paris-based Les Films d'Ici and Franco-German ARTE Cinema.
Unifrance Rendez-vous titles
Prior to the Berlinale, Doc & Film will also be out in force at Unifrance's Rendez-vous with French Cinema in Paris, running Jan 14-18.
It will internationally premiere Vanja D'Alcantara's second feature Kokoro (Le Coeur Régulier) starring Isabelle Carré as a woman who embarks on a voyage of self-discovery when she sets off for a small Japanese village where her recently deceased brother said he found peace.
Japanese actor Jun Kunimura and French actor Niels Schneider also feature in the cast.
Version Originale is set to release the film in France in March.
Belgian D'Alcantara's debut feature Beyond The Steppes - a World War Two drama about a Polish woman sent to a Russian labour camp - premiered at Locarno in 2010.
Doc & Film will also screen Tunisian filmmaker Leyla Bouzid's Tunis-set drama As I Open My Eyes about a young woman singing in a political rock band in the run up to the 2011 revolution.
The picture won best fiction film in the Muhr feature competition at the Dubai International Film Festival in December.
Recent sales include to Italy (CineClub Internazionale), German-speaking Europe (Trignon), the Middle East (MC Distribution) and a US deal is under negotiation.
Other titles on its RDV slate include Eric Martin and Emmanuel Causse's youthful comedy drama Simon, about a teenager battling cancer, and David Bernet's timely and beautifully cinematic, black and white documentary Democracy, about the drafting of new European Union legislation surrounding internet surveillance, both commercial and governmental.