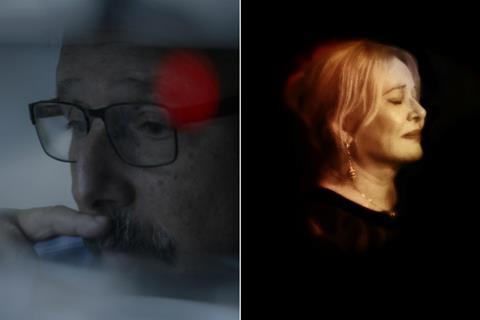 Israeli documentary festival Docaviv will run a "hybrid" format for this year's festival, which will now take place from September 3-12 in Tel Aviv.
The event was postponed from its usual May dates due to the coronavirus pandemic.
It will now use both online and physical screenings, all complying with social distancing guidelines.
Audience-attended events will take place both indoors and outdoors throughout the city as well as on the festival's website. The entire industry strand will take place online.
Israel's cinemas are still closed as of Monday, June 15. They had been scheduled to reopen on June 14; however a spike in Covid-19 cases caused the date to be delayed on June 8.
"The decision to plan a hybrid festival was made after realizing that the safety restriction that may apply once the cinema's in Israel reopen, could limit the capacity of the large crowds that the festival usually enjoys," said Karin Rywkind Segal, Docaviv's artistic director. "As a big audience festival, we want to accommodate our loyal audiences who may not be able to attend cinema screenings. Other festivals that went online and a successful curated online program we launched in May, proved that an online program is a wonderful way of reaching people that reside outside of Tel Aviv as well as audiences with disabilities that will not allow them to attend physical screenings.
"We cannot predict the future but we are working towards the best and safest solutions to showcase the wonderful films we have curated for this year's programme."
Israeli Competition
This year's Docaviv will screen 120 international and Israeli documentaries. The Israeli Competition will be comprised of 16 features, of which 12 are world premieres.
Titles include Mor Loushy's Kings Of Capitol Hill, about Jewish political lobbying organisations in the United States; Yael Abecassis' Ma mère Raymonde, about the director's mother, Moroccan-born Israeli singer and actress Raymonde Abecassis; and Maya Zinshtein's 'Til Kingdom Come, exposing the controversial fellowship between evangelical Christians and Israel.
The festival has introduced a new award category this year called 'Beyond the Screen', for Israeli and international films whose subjects work to change our political, social and ecological reality.
Docaviv's international titles will be announced later this summer.
Docaviv Israeli Competition 2020
A Valley's Lullaby – dir. Ben Shani
And I Was There – dir. Eran Paz
Childhood - dir. Shirly Berkovitz
Four Mothers – dir. Rephael Levin, Dana Keider
Honorable Men – dir. Roni Aboulafia
Kings Of Capitol Hill – dir. Mor Loushy
Love It Was Not – dir. Maya Sarfaty
Ma mère Raymonde – dir. Yael Abecassis
No Hard Feelings – dir. Arthur Abramov
Rain In Her Eyes – dir. Ron Omer
Rockfour: The Time Machine – dir. Gad Aisen
The Human Factor – Dror Moreh
The Prophet And The Space Aliens – dir. Yoav Shamir
The Three Yossi – dir. Yael Kipper, Ronen Zaretzky
The War Of Raya Sinitsina – dir. Efim Graboy
'Til Kingdom Come – dir. Maya Zinshtein