Thirty-year-old actress found dead in her apartment according to reports.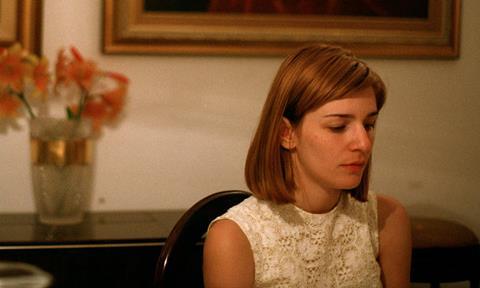 Greek actress Mary Tsoni, best known for her role in the Oscar-nominated film Dogtooth, has died according to The Greek Reporter.
They report that Tsoni, 30, was found dead in her flat in Athens on Monday. Her cause of death is not known.
According to reports she suffered from severe depression.
The actress was found by her close friend and fellow actress, Lewsha Camille Simboura, who wrote a post on social media detailing how she discovered Tsoni.
"Can't believe I just found Mary Tsoni dead on the 5th floor. RIP. Sorry I didn't come sooner. Maybe we could have saved you. I felt guilty, as I watched James perform CPR. I should have tried to help you with your sickness."
Apart from playing the younger daughter in Yorgos Lanthimos' 2009 film Dogtooth, Tsoni also starred in Evil and The Northern Street. Her final acting role was Ta Oporofora Tis Athinas (The Fruit Trees Of Athens) in 2010.