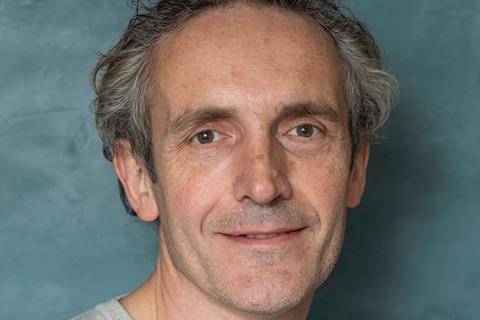 Producer and entrepreneur Andy Whittaker has confirmed that he is engaged in ongoing legal action against Dogwoof Ltd, the London-based documentary film distribution and production company he founded in 2003.
Whittaker was dismissed as an employee of the company in June 2022 for undisclosed reasons. He began legal action, understood to relate to unfair dismissal and discrimination, in August 2022.
Whittaker remains a minority shareholder in Dogwoof, which has released 31 Oscar-nominated documentaries including Free Solo, Blackfish and The Act Of Killing.
The company's current CEO is Barcelona-born Anna Godas who oversaw the setting up of Dogwoof's international sales arm and its fund T-Dog Productions.
A senior source at Dogwoof has confirmed that Whittaker has left the management of the company.
In recent years, Whittaker had been markedly less active in the day-to-day running of Dogwoof but he remained chair of the company until June 2021. He was also formally removed as a director in August of last year.
Whittaker told Screen: "Leaving the company was not my choice. I did not leave the company, I was asked to leave the company."
An employment tribunal decision published earlier this spring revealed that Whittaker had withdrawn a complaint of discrimination on the grounds of marriage or civil partnership (Godas and Whittaker were formerly married). "This judgment does not affect the claimant's remaining complaints in the claim, which shall proceed to the next hearing," Employment Judge Klimov ruled in March. The next hearing is scheduled for June 29.
According to documents filed at Companies House last December, Dogwoof's biggest current shareholder is Bertha UK Ltd whose director, Anthony Tabantznik, is also named as a respondent in Whittaker's legal case.
Tabantznik is also the founder of the Bertha Foundation, one of the major supporters of social justice documentaries in the UK and further afield, working with Doc Society, IDFA and The Guardian among others.
Whittaker's shareholding in Dogwoof has diminished sharply in recent years. In early 2021, he was still the majority shareholder with 50,831 ordinary shares but by December 2022, he had 28,556 ordinary shares, fewer than the number held by either Bertha UK or Godas.
It remains to be seen what will become of Whittaker's legal action. "I look forward to the forthcoming hearings where I think the full truth will be revealed but would prefer to make no further comment at this point," the Dogwoof founder stated.
The current team at Dogwoof declined to comment on the ongoing legal action.