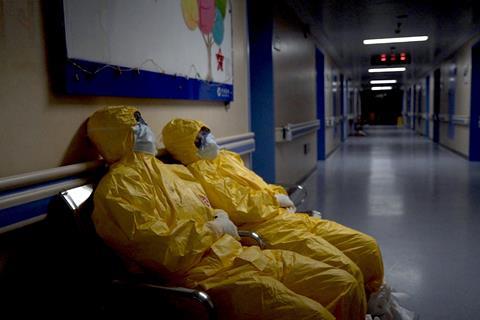 UK-based Dogwoof has acquired international sales rights to 76 Days ahead of its world premiere at Toronto International Film Festival.
New York-based filmmaker Hao Wu's documentary offers a rare look at the struggles of the people of Wuhan in the early days of the Covid-19 outbreak and is the first documentary feature about the pandemic to screen at a film festival.
Shot in the early days of the unfolding catastrophe, the film profiles the personal stories of several peopleat the frontlines after Chinese authorities locked down the city of 11m people on January 23.
Wu and his co-directors, the China-based journalists Weixi Chen and 'Anonymous', follow a woman begging for the chance to say a final farewell to her father, a grandpa with dementia searching for his way home, a couple anxious to meet their newborn baby, and a nurse determined to return personal items to families of the deceased.
"2020 will forever be remembered for the Covid-19 pandemic and 76 Days offers incredibly intimate access to where it all began," said Dogwoof's head of distribution and acquisitions Oli Harbottle.
"Hao is a filmmaker we've long admired and this astonishing piece of filmmaking is not only one of the first looks at the situation in Wuhan for international audiences but will remain an incredibly important document for many years to come."
CAA Media Finance handles North American rights.
Wu produced alongside Jean Tsien. 76 Days executive producers are Bryn Mooser, Roberto Grande, Geralyn White Dreyfous, and Naja Pham Lockwood.