Charles Ferguson's Watergate and Werner Herzog and Andre Singer's Meeting Gorbachev have both been picked up by London-based sales agent Dogwoof ahead of next month's European Film Market in Berlin.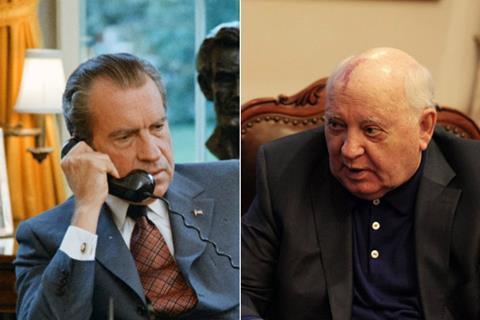 Watergate will make its European premiere in Berlin in the Berlinale Special strand. Following Ferguson's Oscar-winning Inside Job, about the 2008 financial crisis, Watergate is a 260-minute feature about the political scandal that brought down the presidency of Richard Nixon. Dogwoof will also release the film in the UK in addition to handling international sales rights.
Watergate premiered at Telluride in 2018 and was produced by Representational Pictures with HISTORY Films.
Additionally, Dogwoof has taken international rights outside of the UK and Italy to Meeting Gorbachev. HISTORY Films has signed a separate, unannounced deal with another distributor for those territories.
Herzog and Singer's film sees Herzog interview the former general secretary of the Communist Party of the Soviet Union to get an insight into his life and career.
Meeting Gorbachev made its world premiere at the Telluride Film Festival last year, The Orchard has North American rights. Producer HISTORY Films has TV rights.