A quartet of feature documentaries have grabbed the attention of US audiences this year, benefiting from either political timeliness or audiences' desire for feelgood escapism. Screen explores how they did it.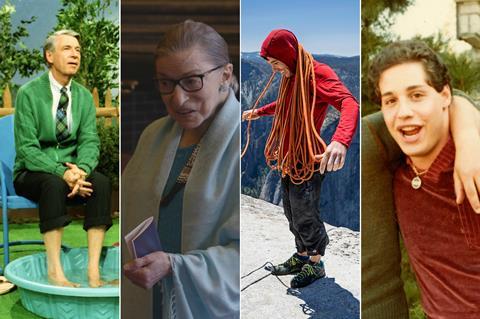 This year has been something of an annus mirabilis for feature documentaries. Between May and September, four documentaries started North American theatrical runs that would lead to box-office grosses topping $10m — a mark reached by only a single documentary in 2017 — with one of the releases more than doubling even that impressive number. And now all four films are competing for honours in an awards season that has voters spoilt for choice.
Each documentary had its own special way of tapping into the zeitgeist of Trump-era America. The wave started in early May with the launch, a week before the US celebration of Mothers' Day, of RBG, Betsy West and Julie Cohen's portrait of 85-year-old US Supreme Court Justice and unlikely pop-culture icon Ruth Bader Ginsburg. A political backdrop of #MeToo and the controversial Brett Kavanaugh Supreme Court nomination hearings was clearly a factor in the film's $14m box-office success.
"In the middle of the most horrible negative screeds happening daily, this was a symbol of hard work, perseverance and kindness," suggests Eamonn Bowles, president of RBG's US distributor Magnolia Pictures. And the romance between Ginsburg and her husband depicted in the film — named best documentary by the National Board of Review — "gave it real emotional resonance", Bowles adds.
Won't You Be My Neighbor?, producer/director Morgan Neville's look at the life and legacy of beloved US children's TV host Fred Rogers, started its $22.6m run in early June, with Focus Features distributing.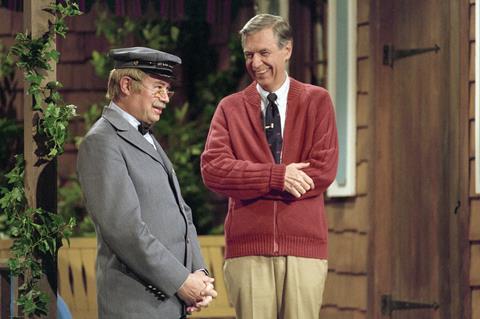 Suggesting an alternative to the Trump era's vicious political partisanship, Won't You Be My Neighbor? (which took the Gotham Awards' audience prize) tapped into what Neville sees as an increasingly acute interest in "the ideas that this film circulates around — things like civility and common ground and moral leadership". Still, he admits: "Whatever nerve I was hoping the film would hit, it did so in a way that far exceeded my expectations."
Three Identical Strangers, Tim Wardle's documentary about three New Yorkers who discover they are identical triplets separated at birth and adopted by different parents, had no political slant or celebrity brand powering its late-June run to a $12.3m gross with domestic distributor Neon. It did, however, have an almost-incredible, feelgood story — with darker scientific and psychological thriller undertones — that, according to Neon CEO Tom Quinn, had already "ignited a firestorm of interest" after the film's award-winning appearance at January's Sundance Film Festival.
The Neon release was also helped by the earlier success of RBG and Won't You Be My Neighbor?, which became, says Quinn, "incredible trailer targets for us as the third film in that wave. Good old-fashioned trailer play is still the number-one reason people go and see your movies."
Opening in late September under the National Geographic Documentary Films banner, Free Solo, Elizabeth Chai Vasarhelyi and Jimmy Chin's film about climber Alex Honnold and his attempt to scale Yosemite National Park's spectacular El Capitan rock face without a rope, has now passed $10m in the US.
According to Courteney Monroe, CEO of National Geographic Global Networks, as well as being "a beautifully crafted film that really deserves to be seen on the big screen", Free Solo is "really inspiring and reminds people that the impossible can be possible".
It could also have benefited from lacking the kind of political resonance that apparently helped at least two of its high-grossing predecessors. "It's an escape from all that," Monroe suggests of the environmentally conscious but apolitical documentary.
Audience appetite
Structural factors affecting the whole US industry probably helped to make 2018 such a big year for the documentary genre. "The audience for documentaries, and people's understanding of not just the educational value but also the entertainment value of documentaries, has grown," says Neville of what he sees as the genre's improved prospects. "A lot of people aren't scared by the word 'documentary' anymore."
Several of this year's hits, distributors note, played especially well in the communal setting of cinemas, providing a shared experience in an often politically and socially divisive year. The now-beleaguered subscription-ticketing service MoviePass, which was offering customers its most generous deals over the first half of this year, may also have encouraged audiences to explore documentary options at their cinemas.
Interest in non-fiction material from streaming services and TV companies appears to have played a part too. Neville, who has recently made several projects for Netflix, believes the streaming platforms are making documentaries "as accessible as any other genre". And Courtney Sexton, vice president of RBG and Three Identical Strangers backer CNN Films, suggests that, while CNN may be primarily concerned with a project's small-screen playability, it and other documentary makers from the TV world "have been able to put more funding out there for films that will stand up in the theatrical marketplace. It's given that part of the industry a boost."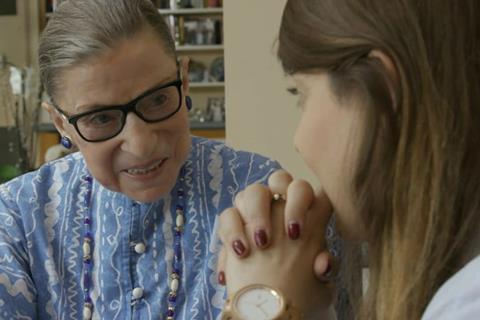 Several of the year's big documentaries, meanwhile, told the kind of complex adult stories Hollywood has recently seemed reluctant to offer in narrative feature form, thereby catering to otherwise unfulfilled demand from a section of the US moviegoing audience.
But even that reluctance may be waning. Mimi Leder's narrative biopic about Ruth Bader Ginsburg, On The Basis Of Sex starring Felicity Jones, opens in the US later this month, and a feature about Fred Rogers, with Tom Hanks starring, is due next autumn. They are a validation of the instincts of documentary makers.
"These films are resonating in the US — and potentially around the world — not because of the form but because of the subject matter," suggests Dimitri Doganis, founder of London-based RAW, which produced Three Identical Strangers. The company is working with Film4 and Sidney Kimmel Entertainment to turn the documentary's story into a feature.
"Audiences are being quite sophisticated in what they choose, and some of these stories would have worked equally well as scripted tales," Doganis says of 2018's documentary successes. "The critical ingredients are the characters and themes, and that the stories are true. That 'true story' label still has power."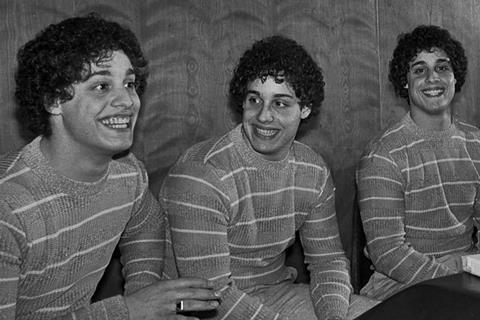 The big question now, of course, is can the documentary streak continue, or was 2018 just an occasional hot year that veterans of the genre are used to seeing?
Neville, who previously had a theatrical hit with 20 Feet From Stardom, is cautiously optimistic about the state of the US documentary market. "The trend line is consistently upwards," he suggests. "Even if it cools next year, it's still improving overall."
In the pipeline
The new year will offer plenty of zeitgeist-reflecting or celebrity-driven documentaries hoping to emulate the performances of this year's hits. Titles set for US theatrical release in 2019 include Neon's environmentally themed AFI Fest audience award winner The Biggest Little Farm; religion/activism hybrid Hail Satan?, just acquired by Magnolia ahead of its premiere at Sundance; Ask Dr Ruth, a Sundance-bound portrait of the famous sex therapist snapped up by streaming service Hulu, with Magnolia distributing theatrically in the US; and CNN Films' Apollo 11, also premiering at Sundance and set for theatrical launch by Neon around next summer's 50th anniversary of the first moon landing.
The immediate effect of the documentary annus mirabilis, however, could be inflated prices for documentary rights at next year's festivals and markets. The impact is likely to be felt most at Sundance, where RBG, Won't You Be My Neighbor? and Three Identical Strangers all had their premieres this year (Free Solo launched at Telluride in August). While a couple of documentaries from next month's festival have been picked up already for US theatrical, others with political or personality-based appeal — such as women-in-politics story Knock Down The House, Trump-related exposé Where's My Roy Cohn? and Untouchable, about Harvey Weinstein — might prompt lively bidding wars.
Magnolia Pictures president Eamonn Bowles foresees an "overheated market" for documentaries in 2019, with studios as well as the usual indie players paying prices for US theatrical rights that might not be sustainable. "I'm expecting prices at Sundance to be outrageous," he says. "Which is great for individual filmmakers and individual films, but may not be great for an industry."