Dolby Cinema to be installed in 100 Wanda Cinema locations by 2021.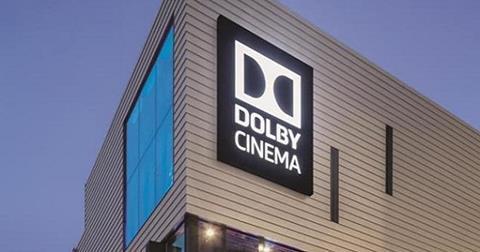 Dolby Laboratories and Wanda Cinema Line will collaborate on opening 100 Dolby Cinema sites across China over the next five years.
Dolby Cinema is the company's premium cinema offering, combining Dolby Vision laser projection and the Dolby Atmos audio system.
The technology will be installed into 100 exisiting Wanda locations throughout the country by 2021.
It was launched in December 2014, with the first sites located in the Netherlands and Spain.
In total, more than 200 Dolby Cinema sites have been installed or committed to worldwide to date. US cinema chain AMC operates 12 locations and has plans to expand to 100 by 2024.
Wanda Cinema Line, part of the Wanda Group that recently purchased Legendary, operates 240 theatres in 110 cities across China, with a total screen count of 2,133.
The company had a market share of approximately 14% of the country's box office in 2015, making it the leading player in the China market with $912m in revenue.
John Zeng, president of Wanda Cinema Line. "Wanda Cinema Line always strives to provide audiences with the most advanced film projection technique and the best movie viewing experience.
"I believe that Dolby Cinema, with its award-winning sound and imaging technologies and inspired design, will provide Wanda Cinema patrons a moviegoing experience that is unlike any other in China."