Paolo Sorrentino's Youth received fourteen nominations while Matteo Garrone's Tale Of Tales received twelve and Berlin-winner Fuocoammare received four.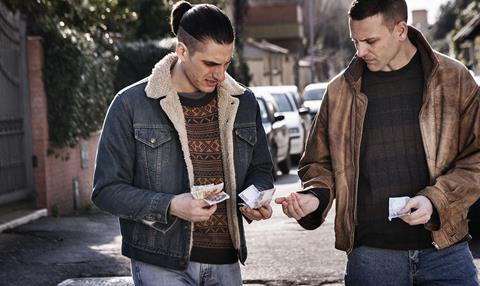 Claudio Caligari's last film, Don't Be Bad, and superhero film They Call Me Jeeg led the nominations at this year's David di Donatello awards with sixteen nominations each.
Arthouse crime drama Don't Be Bad, first seen at last year's Venice Film Festival, secured nominations including best film, director (Claudio Caligari), screenplay (Claudio Caligari, Francesca Serafini and Giordano Meacci), supporting actress (Elisabetta De Vito) and leading actors (Luca Marinelli and Lorenzo Borghi).
They Call Me Jeeg was nominated for its leading actor (Claudio Santamaria), leading actress (Ilenia Pastorelli), supporting actor (Luca Marinelli), supporting actress (Antonia Truppo) and screenplay (Nicola Guaglianone, Menotti).
In the best film category Don't Be Bad will compete against Berlin-winner Fuocoammare, Tale of Tales, Youth and the box office hit Perfetti Sconosciuti.
In the best actor category the fight will be between Luca Marinelli and Lorenzo Borghi for Don't Be Bad, Claudio Santamaria for They Call Me Jeeg and Marco Giallini and Valerio Mastandrea both for Perfetti Sconosciuti.
The best actress category this year will see seven nominees. Ilenia Pastorelli will go up against Astrid Berges-Frisbey for Alaska, Paola Cortellesi for Gli Ultimi Saranno Ultimi, Sabrina Ferilli for Me, Myself And Her, Juliette Binoche for The Wait, Valeria Golino for Per Amor Vostro and Anna Foglietta for Perfetti Sconosciuti.
Fuocoammare received four nominations (best film, best director, best editing, best producer) while Cannes fantasy Tale Of Tales and Paolo Sorrentino's Youth saw nominations mostly in technical categories.
Matteo Garrone's fantasy Tale Of Tales received a total of twelve nods while Sorrentino's drama Youth received a total of 14 noms. Elsewhere, box office hit Perfetti Sconosciuti received nine nominations.
In an unexpected turn, the local smash hit Quo Vado only received three nominations.
The award ceremony will take place on April 18 and for the first time is going to be broadcast not by RAI but by Rupert Murdoch-owned satellite operator Sky. Promises have been made of transforming the ceremony into an Oscar-like event.