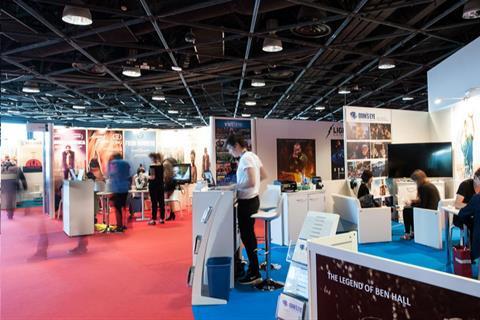 Declining foot traffic in the Palais and two years of pandemic losses totalling $3.2m (€3m) have prompted both the Marché leadership and international sales companies to rethink the way they do business.
As a growing number of sellers relocate outside of the Palais in response to the shifting economics of the business, the Marché now expects them to buy the Croisette Package as a "goodwill" gesture to support the organisation if the company is doing business in Cannes during the Marché. This is regardless of whether they are screening films in the Palais or not.
The package was introduced in 2020 when the Marché was entirely online to help it recoup pandemic losses. Outgoing Marché head Jerome Paillard revealed the 2021 hybrid edition had cost more to hold than the 2020 iteration. "All companies selling films in Cannes should contribute," said Paillard. "They use the brand of Cannes, contacting buyers at the time of Cannes."
This year, "99% of companies" have bought the Croisette Package, according to Paillard.
The package costs $2,500 (€2,400) for three badges and $5,100 (€4,900) for six.
Paillard said market attendance this year is roughly on par with 2019. As of May 21, there were some 12,500 participants, of whom around 11,600 are attending in person.
He was unable to break down how many of those participants are situated in the Palais however, and Screen understands that while meetings schedules may be busy, the number of spontaneous drop-ins has reduced considerably.
While busier than last year's Cannes that was held in July, which saw almost completely empty corridors and booths, sales companies in the Palais said activity has dropped.
Some sellers said they were weighing up whether to return to the Palais next year and one source said: "The Palais is in a bit of a death spiral with fewer people in there each year."