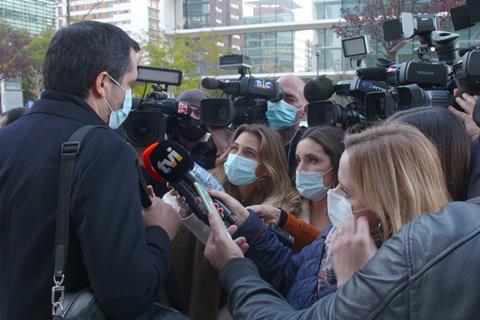 DR Sales has closed a deal with Bomanbridge Media for a distribution partnership on the Football Leaks documentary A Game Of Secrets, with the Singapore-based Bomanbridge taking rest-of-world territories that DR had not already pre-sold.
The 90-minute documentary had already been pre-sold to Denmark (DR), Sweden (SVT) Norway (NRK), Iceland (RUV), Finland (YLE) Switzerland (RTS), Eastern Europe, Spain, Portugal, and Holland (HBO Max) and the UK (Dogwoof).
A Game Of Secrets delves into the obscure website Football Leaks that started revealing shady deals and systematic illegalities in the football industry in 2015, leading to investigations of superstar players, major clubs and Fifa's president. It then evolves into the story of how a hacker battles against a top agent who works with oligarchs.
Filmmaker and journalist Niels Borchert Holm directs, after having already worked on football-relaed documentaries including The Fifa Family and World Cup Of Spies. Peter Engel, whose credits incude The Mole ,and Jes Brandhøj are producing for Drive and Wingman Media in Denmark.
The film will launch in September 2022 ahead of the World Cup in Qatar.