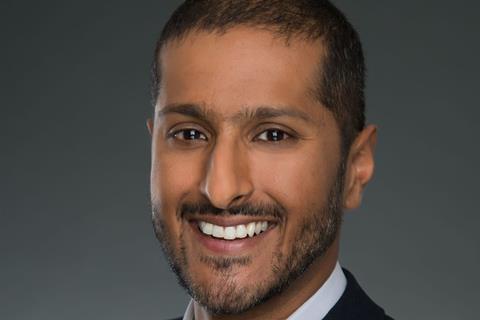 DreamWorks Feature Animation has announced that Focus Features COO and Universal Pictures veteran Abhijay Prakash has been named Chief Operating Officer.
In his new role, he will be responsible for the studio's strategic planning and primary business operations, including finance, business development, technology and administrative functions. DreamWorks Animation Group president Chris deFaria made the announcement today, with the appointment coming into effect in the coming weeks. Prakash will be providing transition support to Focus Features until the end of the year and awards season.
"On behalf of the amazing team of artists, filmmakers, and executives at DreamWorks, it gives me great pleasure to welcome Abhijay to our leadership team as the next chapter of this legendary studio takes shape," deFaria said. "Abhijay is one of the most respected executives in the Universal family, recognised for his integrity, business acumen, and most recently for his invaluable contributions to Focus Features, and we look forward to working with him to strategically grow and expand this beloved brand."
In addition to his other responsibilities as COO, Prakash will also serve as a bridge between DreamWorks Animation and Universal Pictures. The first DreamWorks feature released by Universal Pictures will be on March 1, 2019 with How to Train Your Dragon 3. DreamWorks has five other movies in production.
Prakash most recently served as chief operating officer for Focus Features. Prior to that, he served as executive vice-president of film strategy and operations at Universal, overseeing a team responsible for key strategic initiatives. Prior to Universal, he worked at the Boston Consulting Group and also held other positions in media and worked as a public policy researcher.
Prakash said: "I'm thrilled to be joining Chris and the leadership team at DreamWorks and look forward to this opportunity to grow the business during such an exciting time at the studio. I want to thank my long-time friends and colleagues, Peter Kujawski and Robert Walak, as well as the exceptional Focus team. I take an enormous amount of pride in all of our accomplishments over the last couple of years and take on this new role knowing how well-positioned Focus is for continued success."